Cowboys Casino is Calgary's Number One Gaming Location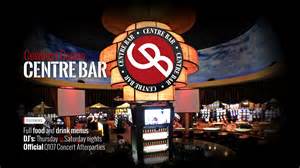 Calgary has plenty of things to offer to the people that live or visit there. Cowboys make up a large part of the heritage of Calgary. The image of cowboys can be found in many different places from hotels to restaurants to the famous, Calgary Stampede. It is only fitting that when it comes to finding the best casino in Calgary that cowboys will play a role.
Cowboys Casino is considered the top casino in Calgary. It can even say it is one of the best casinos anywhere. It has plenty to offer its guests and visitors and that is why many people are taking the time to visit Cowboys Casino when they go to Calgary.
For the people that do not believe this is one of the best casinos, it is best to look at what they offer. That will help people understand what puts this casino at the top of the list of must see things in Calgary.
Gaming
A casino is often judged by the type of games and the number of games they have. Cowboys Casino is not lacking in this area. Fans of table games will not have a problem in this casino. There are 8 different table games spread over the 30 tables at the casino. Player can enjoy Blackjack, Baccarat, Craps, Roulette, Fortune Pai Gow, Tile Pai Gow, Texas Hold'em and Ez Bac. The poker games are ready for players to join 24 hours a day
No casino is complete without slot machines. Cowboys Casino offer more than 350 machines for player sot enjoy. Players can choose from penny slots, nickel slots quarter slots and dollar machines. There are some machines that can only be found in Cowboys Casino.
High rollers will enjoy the separate space for them to enjoy their favorite high limit games. There are plenty of tournaments for both the table games and the slot machines. These include free slot tournaments for anyone that wants to join in the fun.
The Centre Bar
One of the most noticeable feature I Cowboys Casino is the Centre Bar. It is located in the middle of the gaming area. It offers food and drinks for the players that want to take a short break from the gaming action. They offer great specials and the perfect place to sit back and relax while not having to go too far from your favorite machine.
Unique Packages
Cowboys Casino offers some very unique opportunities. They offer several special party packages for their visitors. It is possible to set up a learn how to play blackjack party or learn how to play craps party. Visitors can host their own mini-tournament at the casino if they desire. They are there to give people the gaming entertainment that is desired.
While it is easy to tell people why the Cowboys casino is the best, it may be even better for an individual to find out for themselves. It will not take long to see what this casino has to offer for its visitors and it is worth taking the time to do it.
Cowboys Casino is Calgary's Number One Gaming Location

,