Top 10 Free Keno Games to Play at Online Casinos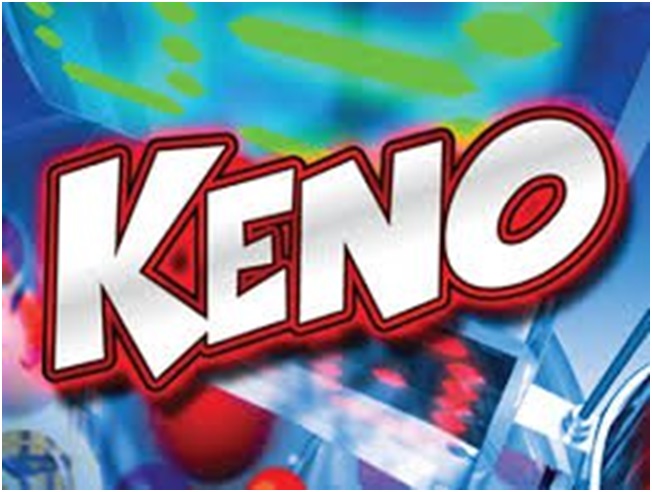 Free Keno Games To Play
Free Keno games to play are those Keno games at online casinos where you play all free without spending any money. All you need is to pick your gaming device be it mobile smartphone, tablet or PC and join any friendly online casino. Fill out the formalities and register yourself as a player. Simply visit the Keno games section, at the online casino and pick the Keno game you wish to play all free. You needn't make any real money deposit at the casino to play Keno games.
Other way for free keno games to play is with free keno games apps available at app stores to download all free on your mobiles and play games. It's simply your choice to decide to play free keno games at online casinos or play with free keno game apps.
Table of Contents
Top 10 Free Keno Games to Play at Online Casinos
Here are the top 10 Free Keno Games to play at online casinos
Ancient Thunder
Prairie Thunder
IScream Keno
Jungle Treasure Keno
Last Blast Keno
Luck of the Bonus Keno
Tropical Vacation Keno
Golden Egg Keno
Tropical Vacation Keno
Super Keno
1. Ancient Thunder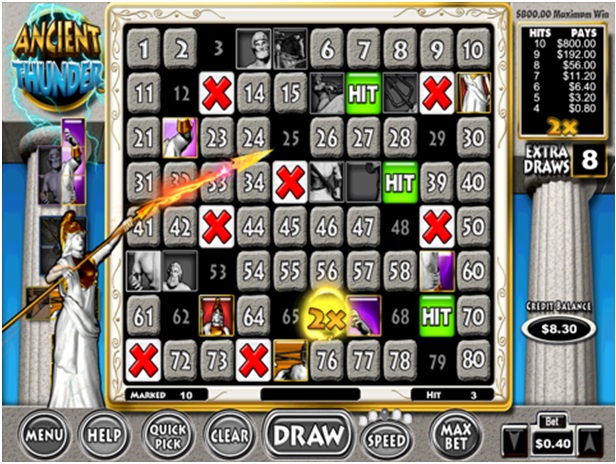 Ancient Thunder is a standard free Keno games to play utilizes an 80 spot card. The base game features a wheel bonus, free games, a 2X multiplier, and extra hits possible. Free games feature a wheel bonus, additional free games retrigger, a cumulative increasing multiplier, and extra hits.
For all base and free games, there are four bonus groups. Each group makes up an image of an ancient Greek deity using a different number of tiles (2 to 5). The Bonus groups are broken up and randomly place on the Keno grid at the beginning of every draw. There is also one Bonus Multiplier spot. As the bonus group spots are hit they build the image to the side of the tiles. When the image is completed, the bonus that the image represents is triggered.
Hitting the gold coin multiplies that win by 2X. For the free games and triggering game only: multipliers are cumulative and additive. The first coin makes all remaining games 2X. The second coin hit makes all remaining games 3X etc. up to a max of 8X.
2. Prairie Thunder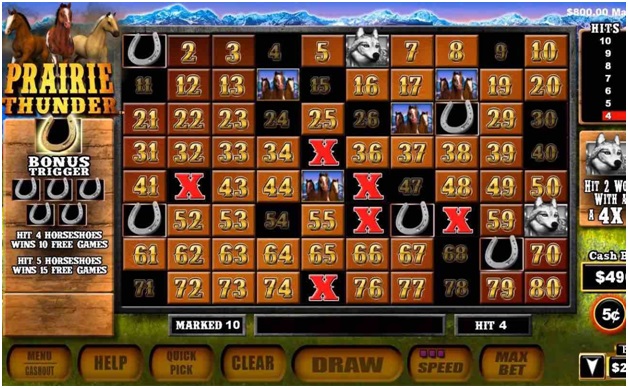 Prairie Thunder Keno is an awesome free Keno games to play, having the standard board of 80 numbers. You need to draw 20 numbers to play this game. You can pick between 3-10 numbered spots on the card.
Prairie Thunder keno game also include a bonus feature known as the Wolf mini bonus where two Wolf symbols and five Horseshoe symbols are placed on every base game. If both Wolf spots are hit with a win, you are awarded a 4X win multiplier.
Also find a free game feature which is triggered when you hit four or five horseshoe symbols in the base game. When done it will fetch you a reward of 10 or 15 free games. These can be retriggered into unlimited free games during the free game play. If you hit three, four or five horseshoe symbols during free game play it will award you 4, 10 or 15 additional free games. All feature games are played at the same bet and spot level that triggered the bonus.
During Prairie Thunder Free Games four mountain multiplier symbols are randomly placed on non-player-marked-spots. When the mountain multipliers are hit in conjunction with a win, there is a random weighted drawing for each hit mountain symbol's multiplier value which is either 2X, 3X, or 4X.
3. I Scream Keno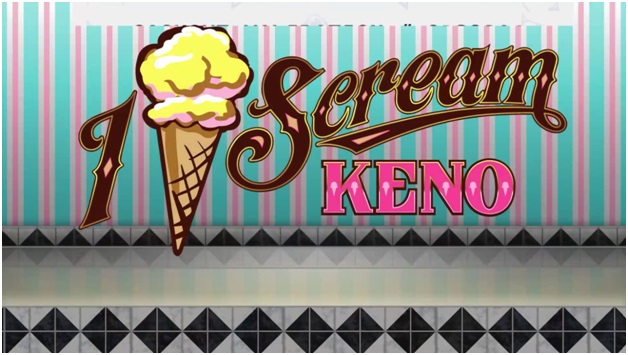 I Scream Keno like any standard free Keno games to play has 80 number grid. In this online keno game game you will find 6 bonus levels. These bonus features unlimited free bonus games with multipliers and up to 45 redraw spots. Y
All you need is to select 2-10 player spots by touching the numbered spots on the screen or using the quick pick button.
You can control the pace at which numbers are drawn. Also increase the speed and play hundreds of rounds in a matter of minutes. After that, the game draws at least 20 numbers & the drawing continues.
For each game, one bonus spot is randomly selected. If redraw spots are in play, they are randomly selected from the remaining spots. If you hit a bonus spot on any draw then it awards a bonus multiplier. However, if you hit on your first draw, it awards 9 free bonus games, and 9 more on your last draw hit.
Above all, payouts are based on the number of player spots hit. As said above the bonus level will determine the multiplier. If you are lucky and continue to hit the bonus spot you will enter the ultimate Orange Sherbert Bonus Round for a huge jackpot chance to win.
4. Jungle Treasure Keno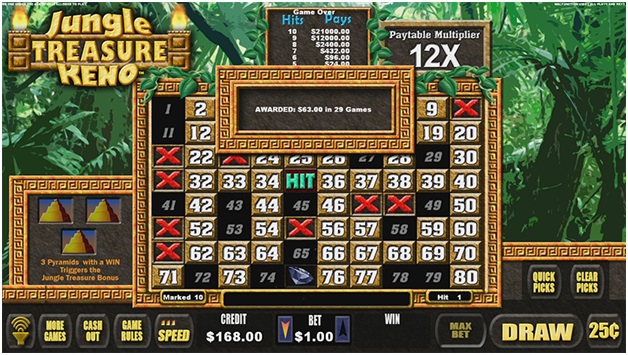 Jungle Treasure Keno is a standard 80 spot free Keno games to play with a 20 number draw and multiplied bonus games. The first 3 player picked spots are the bonus triggers. When all three bonus spots are hit with a win, the "Jungle Treasure Bonus" is triggered. The player chooses 5 out of 11 objects for multipliers. When all the gemstones are selected, they are arranged from the lowest to the highest multiplier and the player is returned to the game screen to play their multiplied paid games. The lowest gem is played first.
During the bonus games, a "Gem Spot" is placed randomly on the keno grid at the start of each game on a non-player selected spot. All wins will be multiplied by that gem's corresponding multiplier until the gem spot is hit. The bonus games end when all 5 of the gems have been hit. Additional Bonus games cannot be triggered during the bonus games.
5. Last Blast Keno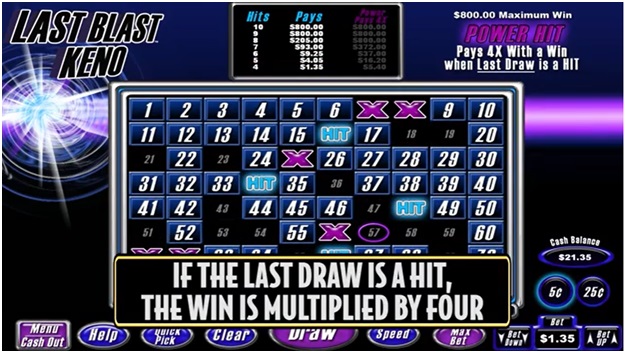 Last Blast Keno is a standard 80 spot free keno games to play with a 20 spot draw. The players may select up to 10 spots. In terms of bet levels, you can wager between 0.01 and 1 coin and set a bet of between 1 and 4. There's a max bet button for convenience and there's also one which reads Clear. Handy if you've had a sudden change of heart about the numbers that you've just selected. There's also a Quick Pick option that will save some time and there's the ability to view your playing history too. The main way in which Last Blast Keno differs from keno is in that the last drawn spot is the most valuable. Known as the Last Blast Spot it's worth a 4x multiplier. If the last number drawn is a winning one, a blast will occur.
6. Luck of the Bonus Keno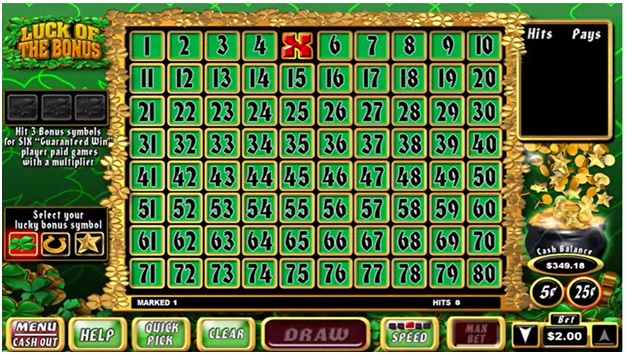 Luck of the Bonus Keno is a standard 80 spot free keno games to play with a 20 number draw. Multiplied bonus games are 'Guaranteed Win' and will win at least 2X the bet amount every game. The player has 3 chances to select a multiplier from a pool that ranges from 2X to 12X.
The bonus is triggered whenever 3 of the random bonus spots are hit. 3 bonus spots are randomly dealt on non-player-selected spots every base game. The bonus can be triggered with or without a payline win. The bonus is 6 player paid games with a player selected multiplier and at least 2X the bet "guaranteed win every draw. 'Guaranteed Win' games are paid and multiplied games. Every bonus game will return at least 2X the bet amount.
7. Tropical Vacation Keno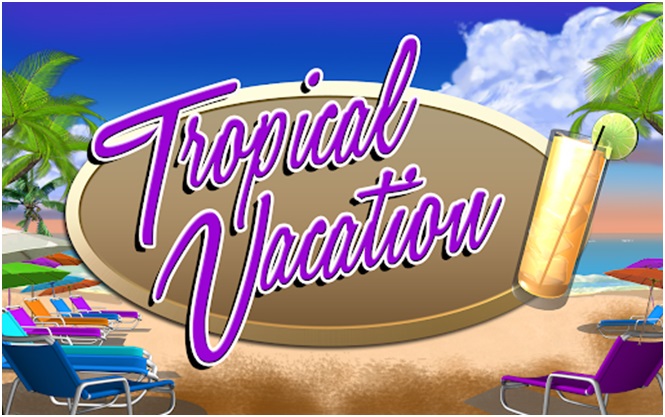 Tropical Vacation free keno games to play you start by clicking on the board to select your numbers.  As your numbers are drawn you'll notice that certain squares wind up with flapping turtles on them. These are the bonus symbols which elevate the game above being your average keno game and which give you the opportunity to trigger the Tiki Bar Bonus when you land three or four of them. You can mark up to 10 numbers on the grid before the draw is made at random, amounting to a total of 20 numbers. When you successfully trigger the Tiki Bar Bonus, you'll be required to select certain objects. These objects, which include a bottle of spirits and a pair of flip-flops, will then be placed on the grid and for each one you correctly match with, you'll be assigned a multiplier. Once all the objects have been hit, a Bar Closed sign will appear on the grid. The bonus game is probably the best bit, livening things up nicely and paving the way for some sweet multiplier wins.
8. Golden Egg Keno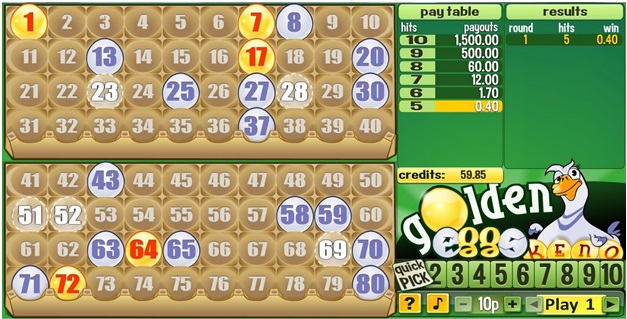 Golden Egg Keno game by playpearls can be played on a 80 number board. You have to pick numbers between one and 10 numbers or spots on each round.  There are multiple range of betting options in this game. Put the stake select the numbers and hit the play button. You will watch 20 eggs to roll out, each corresponding to one of the numbers on the board. Your aim is to match as many of these numbers with your picks as possible. The more matches you make, the better.
To win the Golden Egg Keno game you will depend on the number of spots you have played. Suppose you made one pick then you will win if that winning number pops out and if not then you lose. You will pick 10 numbers and you will need to get at least four out of the 10 to win. The more you match the more your prize amount is increased.
The big egg to watch is the final egg that is a large egg and golden color. This golden egg when fetched will earn you a free play bonus. This free bonus round will be played with the same selections and for the same stakes as the game that triggered the feature. Also you can retrigger this bonus round if you hit the golden egg number again.
9. Keno Universe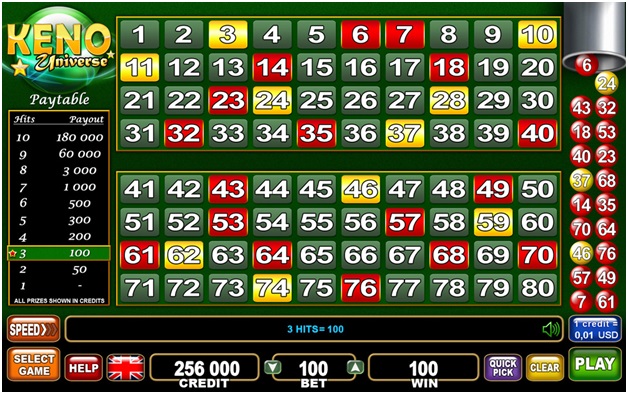 Keno Universe is 80 number setup and ten picks. There are five bet levels to select from, with 1-10 credits, you can also double this up at any time, there is a random select too, so if you don't have a set of lucky numbers which you like to play regularly, the game can select for you. Pay-outs start at double your initial bet by matching four numbers, the max win is pretty awesome, being 1800x your initial bet.
10. Super Keno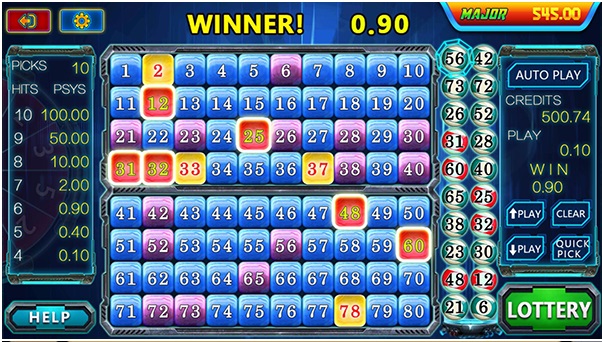 Super Keno comes with  a jackpot of 200,000 coins. You will pick your selected 10 numbers. These 10 numbers will certainly make you richer. If you play with the maximum stake of 300 credits it is possible you win huge sums of money.  If you get two balls you will get a return of 150 or half your betting stake, and if you get three then the more you get the returns. Anything beyond this means a massive profit, starting with 600 for four, then 1,200, 3,000, 30,000 and 90,000 for eight. If you match nine balls to win 600,000 and all 10 for a monster 6,000,000. You can choose to play each game with all 10 balls at a time or can go for just five at a time if you prefer.
Conclusion
Free keno games to play serve as an engaging and risk free way for individuals to enjoy the excitement of lottery style gaming. These games offer a valuable opportunity for players to familiarize themselves with the rules, strategies, and dynamics of keno without the financial commitment associated with real-money play.
The availability of free keno games online provides a convenient platform for players to explore and understand the game's mechanics, experiment with different betting strategies, and enhance their overall gaming skills. This risk-free environment is particularly beneficial for newcomers who want to grasp the fundamentals of keno before transitioning to paid versions.
Free keno games also serve as a source of entertainment for those who may not be interested in wagering real money but still seek the thrill of lottery-style gameplay. Additionally, they can be a fun pastime for individuals looking for a casual gaming experience without the pressure of financial stakes.
FAQs
Q1. Are free keno games to play available at online casinos?
Yes, free keno games at online casinos are typically entirely free to play. They allow players to enjoy the game without wagering real money. Players are usually provided with virtual credits or tokens to use for their bets, offering a risk-free gaming experience.
Q2. Do I need to create an account to play free keno games online?
In many cases, you may not need to create an account to play free keno games. Online casinos often offer a "play for fun" or "demo" mode that allows users to try out the game without the need for registration. However, some platforms might require an account for tracking purposes or to enable certain features.
Q3. Can I switch from free keno games to real money play on the same platform?
Yes, many online casinos provide the option for players to transition from free play to real-money play. If you decide to wager real money, you will likely need to create an account, make a deposit, and switch to the appropriate mode within the casino interface.
Q4. Are free keno games available on mobile devices?
Yes, many online casinos optimize their platforms for mobile play, allowing users to enjoy free keno games on smartphones and tablets. Players can access these games through the casino's mobile website or dedicated mobile apps, providing flexibility and convenience.
Q5. Is there a limit to how many times I can play free keno games online?
Generally, there is no strict limit on how many times you can play free keno games online. Casinos offer unlimited free play for users to enjoy and practice the game. However, keep in mind that the availability of free credits or tokens may vary, and some platforms may have specific time or session limitations for free play.