How to Play Keno Pick 4 and win CA$5,000 just for $1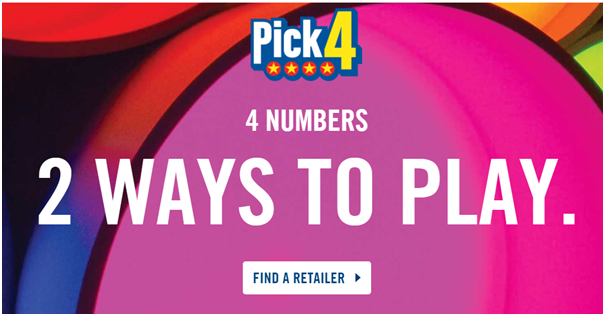 Play Keno Pick 4
Play Keno Pick 4 in Canada. To Play Keno Pic 4 which is a Keno number game brought to you by Ontario Lotteries you only need CA$1. The top prize of this game is $5000 that can be won daily. All you need is to pick four numbers from 0 to 9 in a straight play or box play.
Table of Contents
Quick Facts
Costs $1 per play
You can win top prize of $5,000
Only pick 4 digits and if they match you win
You can play as a straight play and match numbers in exact order
Or select box play to match numbers in any order
Encore and advance play is available with Pick 4
Odds of game is 1/10000
Draws are held daily thrice a day.
How to play Keno Pick 4
To play Keno Pick 4
Sign-up to play on OLG.ca and buy tickets online
Find a Retailer to play by Selection Slip or QuickPick.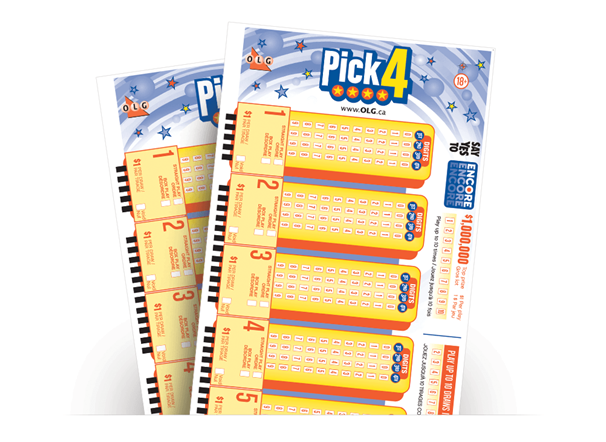 All you need is to visit your nearest lottery retailer to play Keno Pick 4. You can buy the Pick 4 ticket by spending $1.
On a PICK-4 Selection Slip select one digit from 0 to 9 in each of the four columns on up to five boards. Also you can ask for a Quick Pick and once you do this the lottery terminal will randomly select numbers for you.
Two Ways to play Keno Pick 4
There are two ways to play this Keno game.
One is Straight play where to win you have to match the four digit number drawn in exact order.
Second is Box play where to win, you must match the four digit number drawn in any order. When it comes to play the box, it depends on the digits you select for Box Play, whether it is the 4-Way, 6-Way, 12-Way or 24-Way box play to be applied.
In the box provided on the Pick 4 ticket, mark either Straight Play or Box Play. It is up to you as how many consecutive draws you wish to play suppose you wish to play up to 10 draws, starting with the current draw in hand.
For Box Play, the digits you select determine which Box Play prize category you are eligible for (4-Way, 6-Way, 12-Way or 24-Way Box Play) Only one Box Play type will apply per draw. Box Play can be won four different ways:
4 Way Box – Match all 4 digits in any order, where 3 of the digits are the same (e.g. 1112)
6 Way Box – Match all 4 digits in any order, where two sets of digits are the same (e.g. 1122)
12 Way Box – Match all 4 digits in any order, where 2 of the digits are the same (e.g. 1123)
24 Way Box – Match all 4 digits in any order, where all 4 digits are different (eg.1234)
There is also a slipless play in this game. Here you can request your lottery retailer for the number you want to play with PICK-2, PICK-3 and PICK-4 and he or she will enter it for you on your ticket. You have to see that the selections done on your lottery ticket are accurate and there is no flaw in it.
In this game play you can select five sets of four numbers on each ticket, and you can do this by Quick Pick or selection slip or play 10 draws in advance also.
Encore to play Keno Pick 4
You can also add encore to your ticket by spending $1 to play bonus game where you get a chance to win $1 million.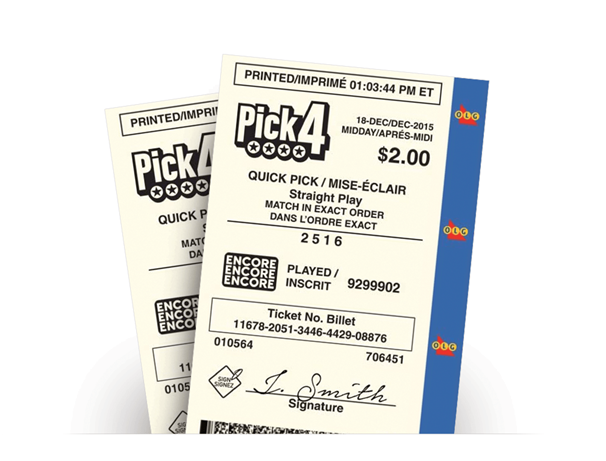 Just ask your lottery retailer to include ENCORE on Quick Picks with your host game. Or mark how many ENCORE you want to play (1-10) on your Selection Slip.
Encore is available only for Ontario residents and cash prizes are for matching left to right, right to left, or a combination of both. Overall odds of winning any prize are 1 in 9.17.
How play Keno Pick 4 is drawn
Play Keno Pick 4 has two draws daily
A MIDDDAY draw at 2 p.m. and an EVENING draw at 10:30 p.m.
You can check your ticket minutes after the draw
Note that the Pick 4 numbers are drawn where Ryo Catteau ball drop method is used similar to the PICK-3 and ENCORE draws. In this method the ball machine is loaded with one set of balls numbered from 0 to 9. After a ball is dropped and the digit recorded the ball is reloaded and another drop takes place to create the next digit of the winning number. Pick 3 draws there are three ball drops and for Pick 4 there will be four separate ball drops.
To win the prize money of CA$5000 all four digits must match the digits drawn in the order they're drawn.
The $2 million total prize payout limit can be reached when wagering limits for the winning 4-digit PICK-4 number and all of the possible Box Play combinations of that number have been reached for that draw.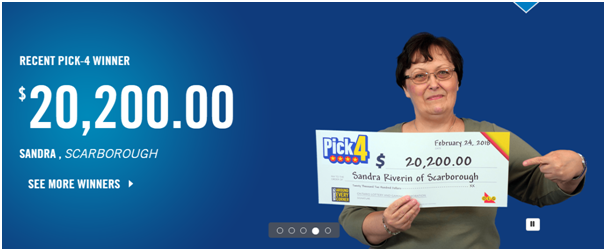 The Ontario gaming authority has the right to suspend Straight Play and Box Play PICK-4 wagering for any 4-digit number that has exceeded a total potential prize liability of $1 million for any given draw. Though wagering will continue to be available for all other Box Play combinations of the suspended number, provided that the said numbers have not individually exceeded the $1 million total liability limit for Box Play and Straight Play draws.
Pick 4 game draw timings
You need to remember that there will be two draws per day for the Pick 4. For the encore game play draw a second daily draw also will be added.
There is also a Mid day draw around 2 PM where the draws for Pick 3, Pick 3, Pick 4, Daily Keno and Encore games will be held.
After the Mid day draws held each day there will be evening draws as well after 10.30 pm. Following tickets will be valid for mid day and evening draw.
The lottery tickets sold before mid day that is 2 PM will be valid for Mid day draw and tickets sold after mid day draw will be valid for evening draw.
Tickets purchased after evening draw will be valid for the next draw.
You will easily find the draw date like Mid day or evening printed on your lottery ticket.
Encore and Advanced play ticket draws
If your encore ticket with Pick 4 lotto was purchased before mid day will be valid for midday encore draw and the encore ticket if purchased after midday will be valid for evening encore draw.
Similarly Pick 4 tickets and advance play tickets for up to 10 consecutive draws purchased before Mid day will be drawn at 2 pm and those tickets purchased in the evening lot will be drawn in the evening time. For Advance play tickets there will be minimum of two draws in on the evening time on evening purchase tickets.
How to check the results of Pick 4 and claim prize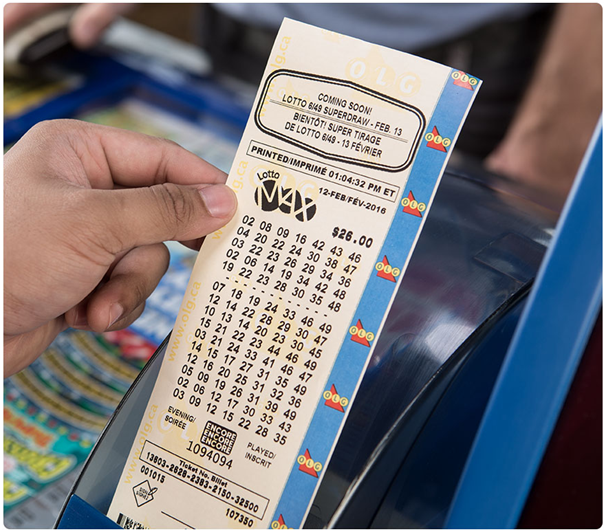 You can visit your nearest lottery retailer and check the results or check at the online Keno lottery website.
At the retailer you can also check the result with the draw machine that scans your ticket and you can see a winning message on the Customer Display Screen and hear a winning message play from the lottery terminal.
For LOTTO tickets, your winning prize amount will be printed (or 'branded') on the front, left-hand side of your original ticket.
If the retailer can pay your prize, he or she will tear through the bar code of your paid-out ticket, and return the validated ticket to you along with the corresponding Customer Receipt.
If a retailer is unable to validate your ticket because it is damaged you must mail it to the Prize Centre to determine if the ticket has won a prize.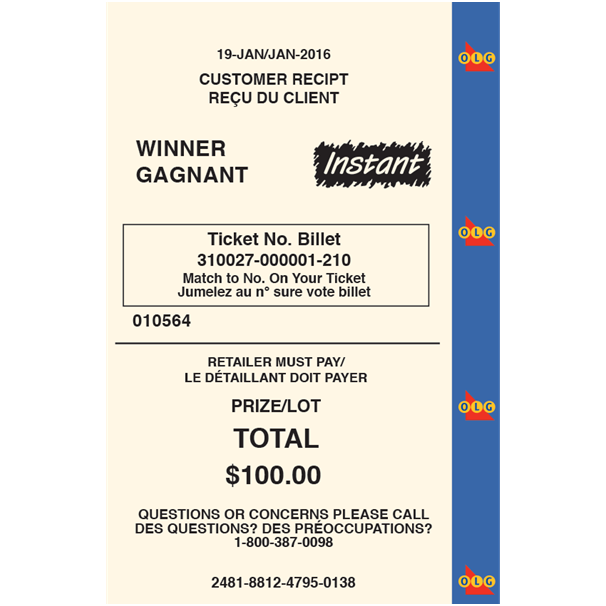 Every time a retailer checks a LOTTO ticket on a lottery terminal, a customer receipt is printed.
The boxed ticket number on the customer receipt will match the ticket number on your LOTTO ticket.
The prize below $1000 is paid by the retailer or any lottery outlet when you produce your original ticket. Prizes above $1000 is paid by the OLG after verifying your documents and ID proof.
Conclusion
Play Keno Pick 4 in the Ontario lotteries offers both excitement and the potential for winning substantial prizes. The game's simplicity and flexibility make it accessible to a wide range of players, allowing them to engage in a unique and thrilling form of entertainment. As with any lottery, it's essential for participants to approach the game with a sense of fun and acknowledge that outcomes are largely based on chance.
FAQs
Q1. What is straight play and box play in Pick 4?
Straight play is where you match all the numbers exactly in same order and box play is where you match in any pattern of box:  4 way, 6 way, 12 way or 24 way.
Q2. How does box play work? 
Box Play gives players the chance to match their four favourite numbers, or you can make Quick Pick selections the way you want.
Q3. How many sets of four numbers can i play at once?
You can play up to five sets of four numbers on each ticket, whether by QUICK PICK or selection slip, and can play up to 10 draws in advance.
Q4. Can I purchase play keno pick 4 tickets in advance?
Yes, players can purchase up to 10 draws in a row that too in advance.
Q5.  What is Pick 4 slipless play?
Slipless Play is a more convenient way to play your Pick 4 selection. Slipless Play allows players to choose their numbers for Pick 4 without having to fill out a selection slip.