How to check Daily Keno Lotto results in Ontario? Know the winners instantly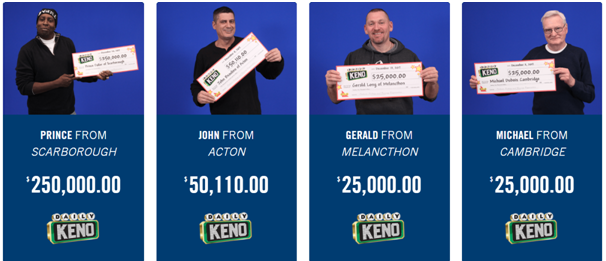 Daily Keno lotto are played all over the world. You can easily check the Daily Keno Lotto results also. It's quite easy to play and follow the same basic process as many other lotteries:
Visit any ticket outlet
Select your numbers and mark them on your ticket
Pay for your ticket at the counter
Then wait for the draw
Some are drawn once a day but many have multiple draws, and some are every few minutes
The winning numbers are announced online and also local media
You can check your ticket and go and collect your winnings! You can win multiple prizes depending on how many numbers you selected and how many of them come up in the draw. A prize table will be available displaying the expected wins.
How Keno is different from other lotteries?
The difference is much more exciting!
The bunch of numbers in Keno are 1-80. In the draw, 20 numbers are pulled out – a lot more than most lottery games.
In most lotteries, all players mark the same quantity of numbers on their tickets. But in a keno lotto, you are free to make your decision yourself how many to pick, within the limits set by the operators.
The limits can vary, but you are allowed to mark between 3 and 10 numbers ('spots'). The amount you opt for does not make any difference to the cost of the ticket.
Daily Keno Online
If you are not able to get a lotto outlet yet another way to get your daily keno fix is to play one of the options available online.
Daily Keno is offered by OLG lotto corporation to the residents of Ontario Canada where you can win up to $2.5 million CAD
There are two ways to play Daily Keno: one by pick your own numbers or choose quick pick and you can also add ENCORE for just an extra buck. Choose twenty winning numbers between 1 and 70 are drawn. Match your numbers to the 20 winning numbers to win!
Two draws per day are held at 2 p.m. (Eastern Time) One midday draw and a 10:30 p.m. (Eastern Time) evening draw each day.
How to check the Keno results in Ontario?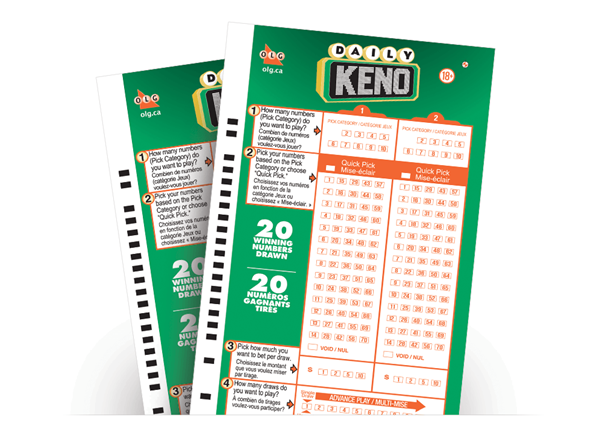 To check the Keno results in Ontario there are many ways to do so and get to know whether you are a winner or not instantly.
Check with the Keno result with OLG Lotto App at once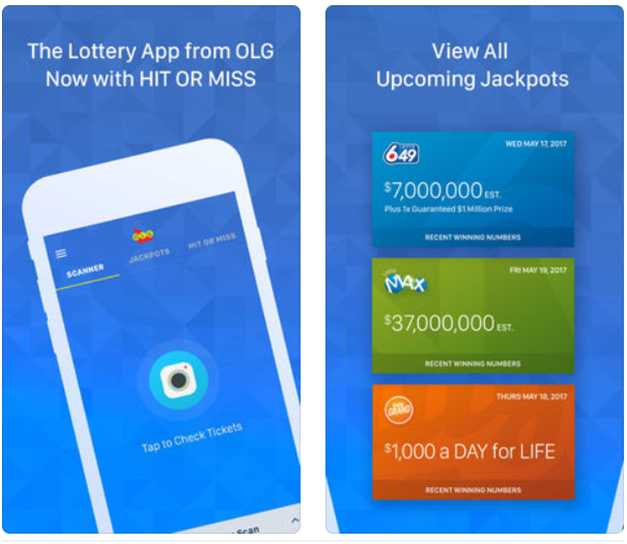 Open the OLG Lottery App on your iPhone or Android device.
Tap the icon above the text that reads "Tap to Check Tickets."
Scan your Lottery ticket by positioning the lower barcode in the centre of the view finder so it's covered by the text that reads "Place barcode inside the view finder to scan."
Check Keno results at OLG lotto website online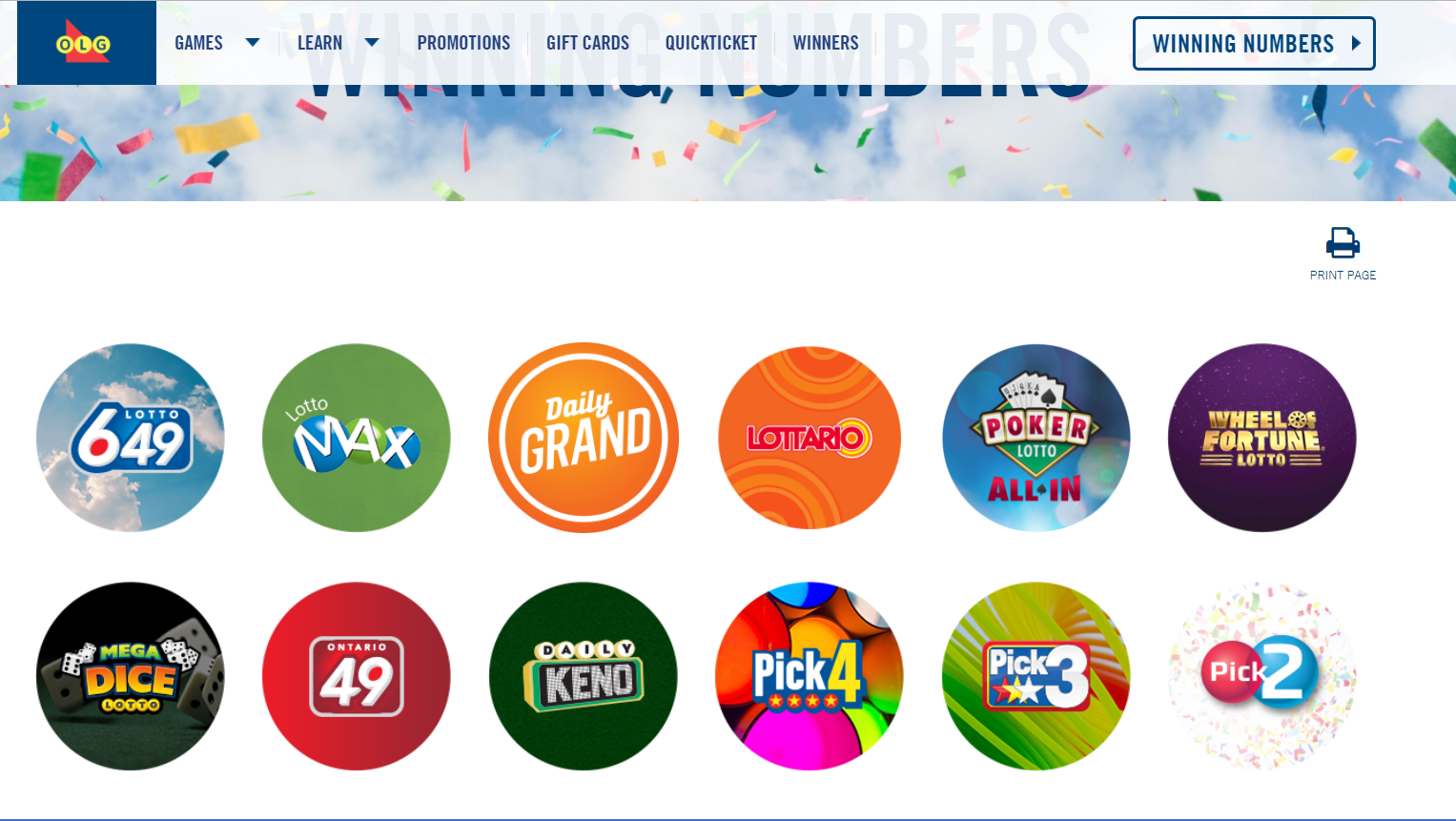 Subscribe to Winner's Edge Email Account to know instant keno results right at your email inbox. Click here to create your profile for Winner's Edge email.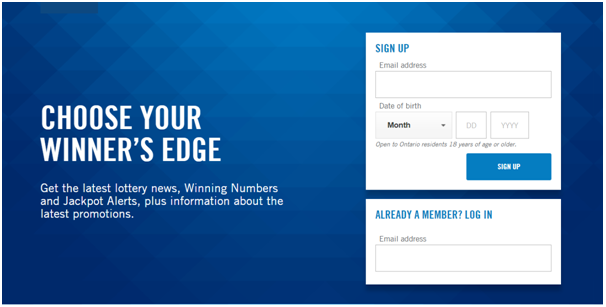 Watch the live Keno draw web-casts posted on OLG lotto website shortly after the draw process is complete. All the draws to be available by 1:00 am (Eastern Time) the next day.
Also all OLG Regional Lottery Draws goes live at OLG Prize Centre at Yonge and Dundas, normally in the store-front window facing Dundas Street. The OLG Regional Lottery draws commence at approximately 10:30 p.m. (Eastern Time) each night.
Get Keno results and winning numbers, in newspapers and on television.
Ask your nearest lotto retailer for Keno results. Locate your nearest lotto retailer here.
Your retailer will check for your signature before validating. If you have not signed the tickets, they'll ask you to sign them. Retailers cannot validate unsigned tickets. Your retailer will tear through the bar code of all paid-out tickets, and return all validated tickets, winners and non-winners, to you along with the corresponding customer receipt.
Call at 416-870-8946 (Toronto area) or toll free at 1-866-891-8946 (outside Toronto) to know instant keno results.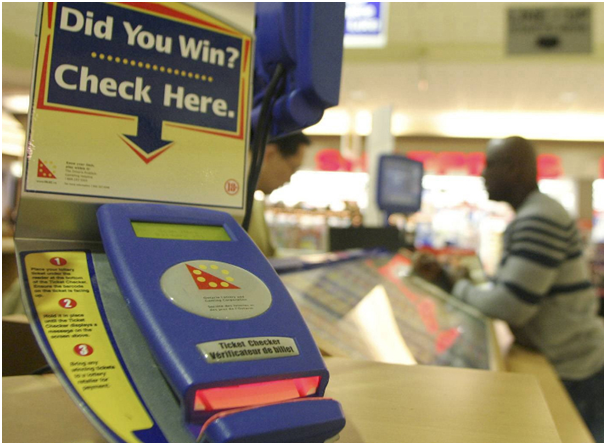 Check keno results at  OLG self-serve ticket checkers at all lottery terminal locations.
You can also check the Daily Keno Lotto results if your LOTTO ticket is a winner and the prize amount. A Ticket Checker is a device you can use to check your lottery tickets on your own to see if you have won. All LOTTO tickets and INSTANT tickets with a Scratch & Scan symbol you can check through the Ticket Checker. You will find the Ticket Checkers available at all lottery terminal retail outlets in Ontario and you can also find on the in-store lottery display or on the retail counter.
You'll see a winning message on the Customer Display Screen and hear a winning message play from the lottery terminal.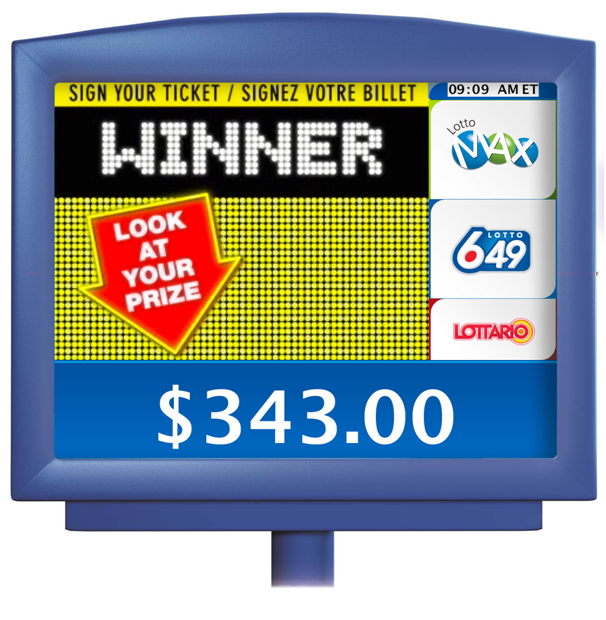 Your winning prize amount is available in print form on the front left-hand side of your original ticket. Your retailer will give you a customer receipt showing the winning prize amount. Check that the boxed ticket number on the receipt matches the ticket number on your ticket. If you win $5,000 or more, OLG's Support Centre will call you while you're at the retail location. The Customer Display Screen will only display the winning prize amount (in dollars) for prizes up to $999.99.
Your retailer will keep clutter away from the lottery terminal and the printer and ensure the lottery Customer Display Screen is visible to the customer at all times. This is the way you can check Daily Keno Lotto results.