Keno Kino Lotto App to play Free Keno Games on your Cell Phone
Download free app from app stores for your Android and iOS- Offers in App purchases as well.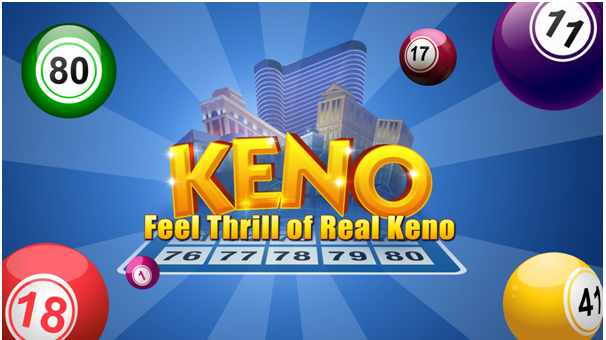 If you wanna enjoy free game of Keno then there is best app at apps stores which offers Las Vegas style Keno card game. The game is played quite similar manner as you play standard keno game at online casinos. This means this lottery style game you as a player need to chooses numbers and hope as many as possible match those randomly drawn by a hopper or machine.
How to play Keno Kino?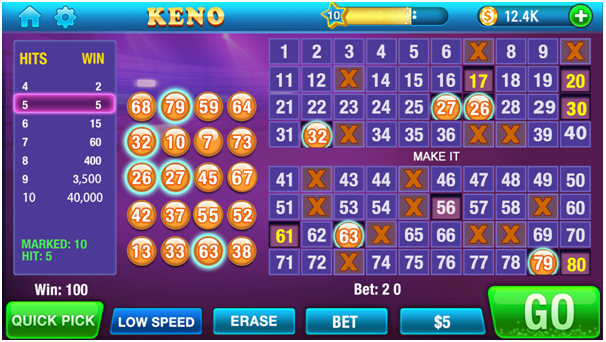 Getting started to play this game is simple.
First you need to download the Keno Kino app from iTunes if you have iPhone and from Google Play if you have android. This is all free.
For Android you need 3.0 and up cell phone and for IOS you need iOS 6.0 or later device to run the app all smooth.
Once you get this app on your phone tap on the game icon to load the game on your screen.
Now keno game board will open.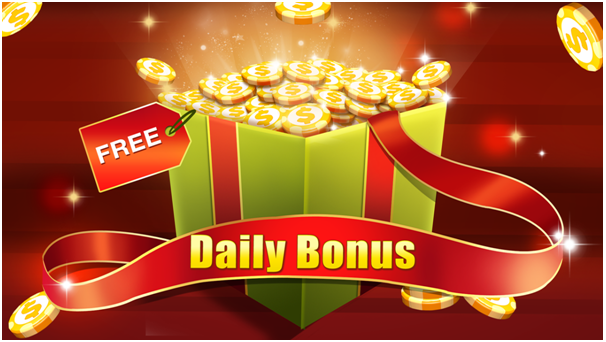 To play this game you will be offered 100K free chips as sign up bonus.
You can wager by choosing numbers ranging from 1 through (usually) 80. After all players make their wagers, 20 numbers are drawn at random, either with a ball machine similar to ones used for lotteries and bingo, or with a random number generator (RNG).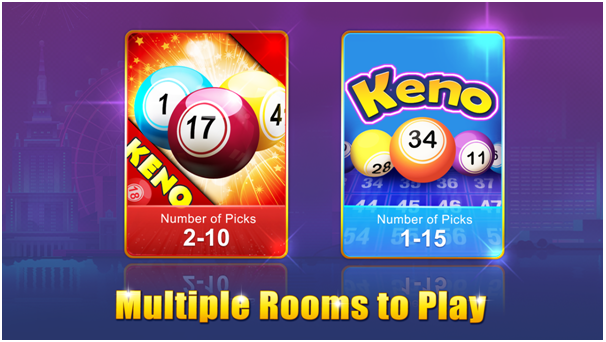 Just click "Bet" to makes a wager. Then select which numbers you wish to pick by touching the screen on keno card. The range of numbers you may pick from is 1 to 80. The number of picks you can make is 2 to 10 or 1 to 15 and the more you bet, the more you win!
If you use the quick pick option then random numbers will be picked.
Then tap "GO" to start.
The game will randomly choose 20 out of 80 balls.
If the game chooses a number you chose that is known as a "catch." You are paid according to the number of balls he catches.Also you will find  Multiple card play and the real type keno lotto game where you have  2-10 numbers of picks, and 1-15 numbers of picks. Now place the bet from $1 to 10 on each card.
You will love this game which has beautiful graphics and animations of keno game.
Also enjoy daily free games as well in this app and collect beautiful designer collections as prizes too.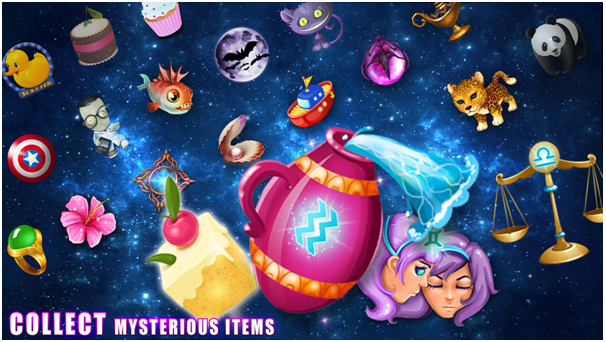 Remember this game is free Keno game and doesn't involve any real money play. Also you must be at least 17 years old to download this application.
About AE Mobile
AE Mobile is the gaming company that has developed this game app. AE Mobile provides high quality mobile games to games all over the world, gamers of all ages, and gamers of all platforms across multiple device operating systems – iPhone, Android, and Windows Phone. This gaming company was founded in 2010 in Boston USA.
By 2012, AE Mobile marked a new stage of development by entering into a strategic partnership with Microsoft. Within the dynamic landscape of mobile gaming, AE Mobile has cemented its leadership position by achieving more than a hundred million downloads, with a portfolio of over 50 self-developed games for the Windows Phone platform. AE Mobile publishes high-quality mobile games, including online mobile games and standalone games.