5 Wonderful Keno Games That You Can Play with Bitcoins in Canada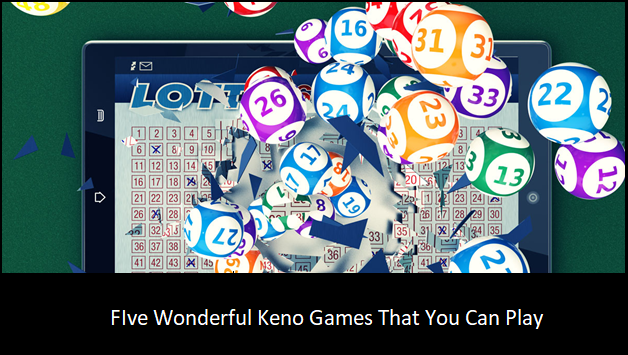 As Bitcoins are popular deposit options at online casinos, you will find that there is a rise in Bitcoin casinos in 2019 and now in 2020 almost all the casinos might offer Bitcoins as a payment mode for Canadians.  This means now you don't have to depend on a single online casino to play Keno games but play the games at any casino that accepts Bitcoins especially the crypto casinos like 1XBet, or Betonline.ag. Also, note that not all gaming companies provide their games to Bitcoin casinos so you may or may not find all types of Keno games at one single or specific Bitcoin or online casino.
Here are the five wonderful Keno Games that you can play with Bitcoins in Canada. These games are powered by iNBet gaming software and you can easily find these Keno games from iNBet at Bitcoin casinos easily to play and win.
1. Keno Neon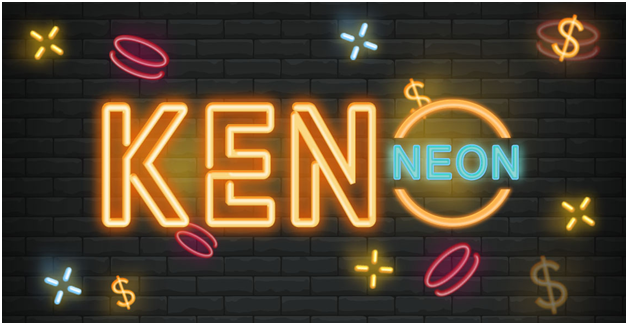 Keno Neon is the new game from Inbet games that features glittering numbers on the keno board. The background music is a funky style tune which adds more spice to gaming and makes the drawing process more intriguing and fun for Keno lovers.
The hallmark of Keno Neon that sets it apart from all other Inbet's Keno versions is that it allows players to make up to 200(!), as opposed to 50, bets per round. Simultaneous winnings on different bets are also added.
The hinge of the game is simple and the same as in all other Keno's versions: selected numbers that coincide with the drawn numbers constitute a win. You can select up to 10 numbers in one bet, and 20 numbers are drawn per each Keno round. The betting period lasts 60 seconds while playing period is 45 seconds.
There is also a type of consolation prize for players given on some occasions when a player selects from seven numbers that do not coincide with any of the drawn numbers.
Generous betting options combined with a high RTP of 93% over 6-9 picks, make Keno Neon an exceptionally engaging and ideal gaming choice for players of any budget level.
2. Keno Night

Keno Night stands out for its simplicity and the chance of winning a lot of money with relatively small bets. For those players who simply like guessing numbers in a lottery format without getting sidetracked with various sophisticated animations, Keno Night will certainly be the right choice.
A green Keno playing board containing cells with 80 numbers and 20 yellow balls above it, is embedded in a black background
The essence of the game is the same and as easy as ever: if a few out of the 10 selected numbers match the numbers on the 20 drawn yellow balls, a player wins.
In every round, 20 numbers are drawn. A player can make up to 50 bets in each round. Various bet levels are available in this game. The selected numbers are depicted in a current bets chart to the right of the Keno board. A betting history chart next to the current bets shows all the prior bets made by a player.
3. Keno T+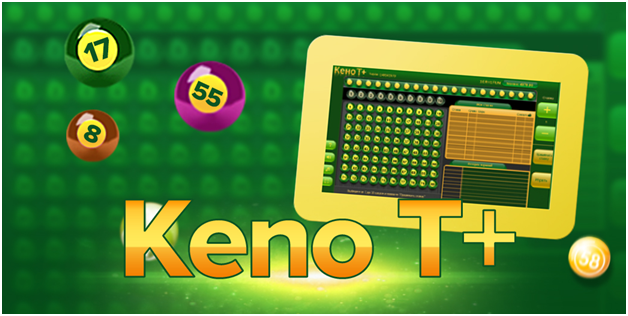 Keno T+ is another variation of one of the most widespread lottery games in the world with vivid visual graphics and animations. Your players' bets may range from as little as $1 up to as much as $100 or more per line, thus making Keno T+ a game of choice suitable for any budget and any betting style. You have to pick from 1 to 10 numbered balls from the 80 numbers in the Keno board. Also can click on grey ball and the balls can be picked randomly for you. Now select the bet amount and press place the bet button. You can place up to 10 bets in one game round. An exciting, colorful and easy to play Keno T+ will keep you highly engaged as the RTP of the game can go up to 90%.
4. X Keno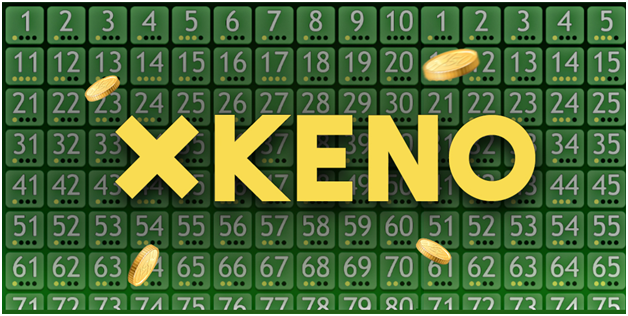 KENO X is another captivating version on online Keno games. Accompanied by a Chinese drumbeat tune, Keno X offers a player a more authentic experience of immersion in the ancient Chinese environment of playing Keno.
Selecting up to ten numbers in one bet, you have the option of making up to fifty bets in one round.  At this game various bet levels are available and each round consists of a betting period and a playing period. You can pick from 1 to 10 numbers to make a bet and each bet is added to the bets table. 20 balls are drawn during the playing period. Numbers picked for each bet in betting period should match with ball numbers which were drawn in playing period to get winnings according to the paytable. The minimum number of hits required to win varies depending on the quantity of the number you picked.
5. Keno Kickers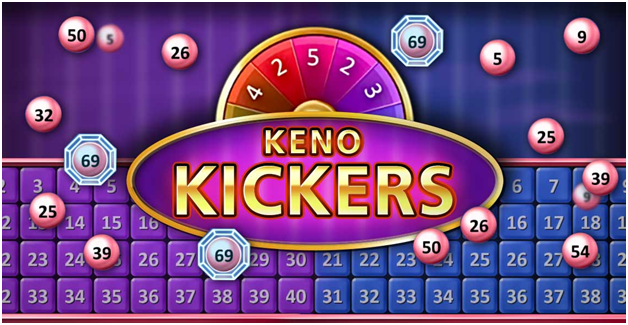 Keno Kickers is a colorful Keno online game from inBet. With a blue background, blue Keno board, pink balls and an image of a red and blue-colored roulette wheel will captivate players with their enticing appeal to try "kicking a ball about" and luck out with a generous win. The distinctive feature of Keno Kickers is that it the last ball in the drawing – the Superball can multiple players' winnings from two to five (!)times. The rest of the game rules are similar to other Keno versions:  a player can bet up to ten balls per round, while twenty balls are drawn per round. To score a win, a minimum of three selected numbers have to coincide with the numbers on the played balls.  The more selected numbers concur with the drawn balls' numbers, the higher is the win.
Featuring an enticing and colorful design and animation, Kino Kickers is a fabulous option for low, medium or high budget player.
Now play these awesome Keno games for free or with real CAD or BTC at online casinos or Bitcoin casinos. You can even find these Keno games at few of the land casinos in Canada.