How to Buy Lottery Tickets in Canada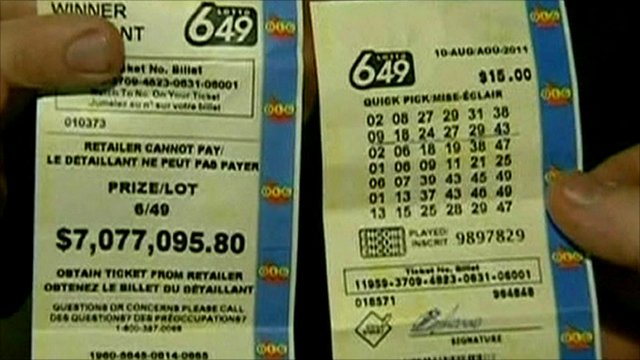 When it comes to lotteries, one of the questions that people ask is how to win the big jackpot. That may be referring to how to choose the combination of numbers that should be chosen. There are plenty of theories about how to do that. Unfortunately, most of them are just theories. If they relay worked well, the people that created them would be using them to win lotteries around the world.
There is no magic formula about how to win the lottery but there is one important step that all of the different theories have in common. In order to win the lottery, you have to buy a ticket. The only guaranteed way that you will not win in the lottery is when you do not even bother to try. So, while answering the question of how to win the lottery may not be that easy, the question of how to buy a lottery ticket is something that can be answered.
Buying a Lottery Ticket in Canada
Lotteries are held around the world. There are legal lotteries that are sanctioned and run by different government parties and there are illegal lotteries run by people on the street. There are also many places running scam lotteries on the internet. Most people do not want to play the illegal lotteries or become the victim of a scam, so they need to learn how to buy the legal lottery tickets. Canada has many different legal lottery tickets and people can easily find out how to play them
In general there are two ways to play the lottery in Canada. A person can choose to play online or they can buy the tickets in person. Before a person purchases a ticket they have to decide what lottery game they are going to play. Lottery players in Canada can choose from instant games online or they can choose to buy scratch off tickets from authorized dealers. Players can also choose to play the lotto type of games. These games involve choosing a series of numbers. The amount of numbers and the range of numbers to choose from a range of numbers that varies from one game to another. The drawings are held at different times of the day and week and are regularly scheduled.
The cost of the tickets and the prizes that are offered vary widely. Scratch off and instant games can cost $1, $5 or more. The prizes will range from a few dollars to tens of thousands of dollars. The lotto tickets also cost $1 or more and carry prizes that can run into the millions.
Buying tickets from an authorized dealer is simple. Go into the store that sells the tickets and pay for the tickets there. For the people that want to buy tickets online, it is important to make sure that an authorized dealer is also used. A form can be filled out online choosing the game and the tickets can be paid for using electronic payment methods.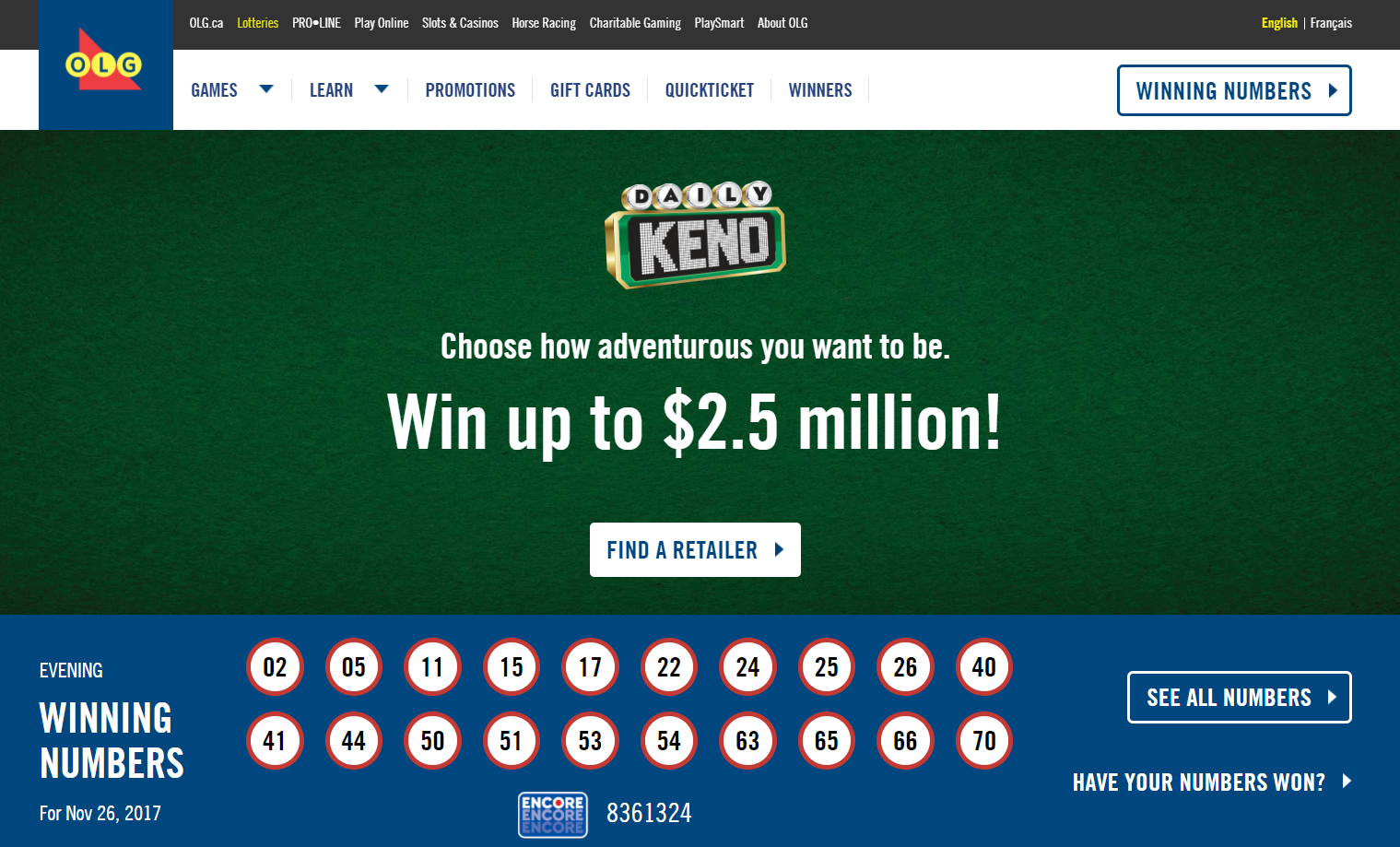 To buy Daily Keno lottery you will have to go to your nearest retailer.
You must be 18 years of age or older to purchase a lottery ticket in Ontario.
Always sign your lottery ticket as soon as you purchase it. For added protection, complete the information on the back of the ticket.
Before you leave the retail counter double check your tickets.
The numbers on your Lotto ticket should match the numbers you chose on your selection slip.
Your instant ticket should be free of damage or defects. If your ticket seems unusually damaged, call the OLG Support Centre at 1-800-387-0098.
After you buy your ticket do not do any kind of marking. Unknown markings can increase the time it takes to process your prize claim. The only information that should be written on the ticket is your signature or printed name and the personal information required to complete the back of the ticket.
Note that Group lottery tickets are void if an OLG retailer or a person involved in the handling of lottery tickets at the retailer's store is a member of the group and the group's tickets are purchased, electronically checked or electronically validated in the retailer's store. For more information about group play, phone the OLG Support Centre at 1-800-387-0098.
How to buy WCLC Keno lottery ticket?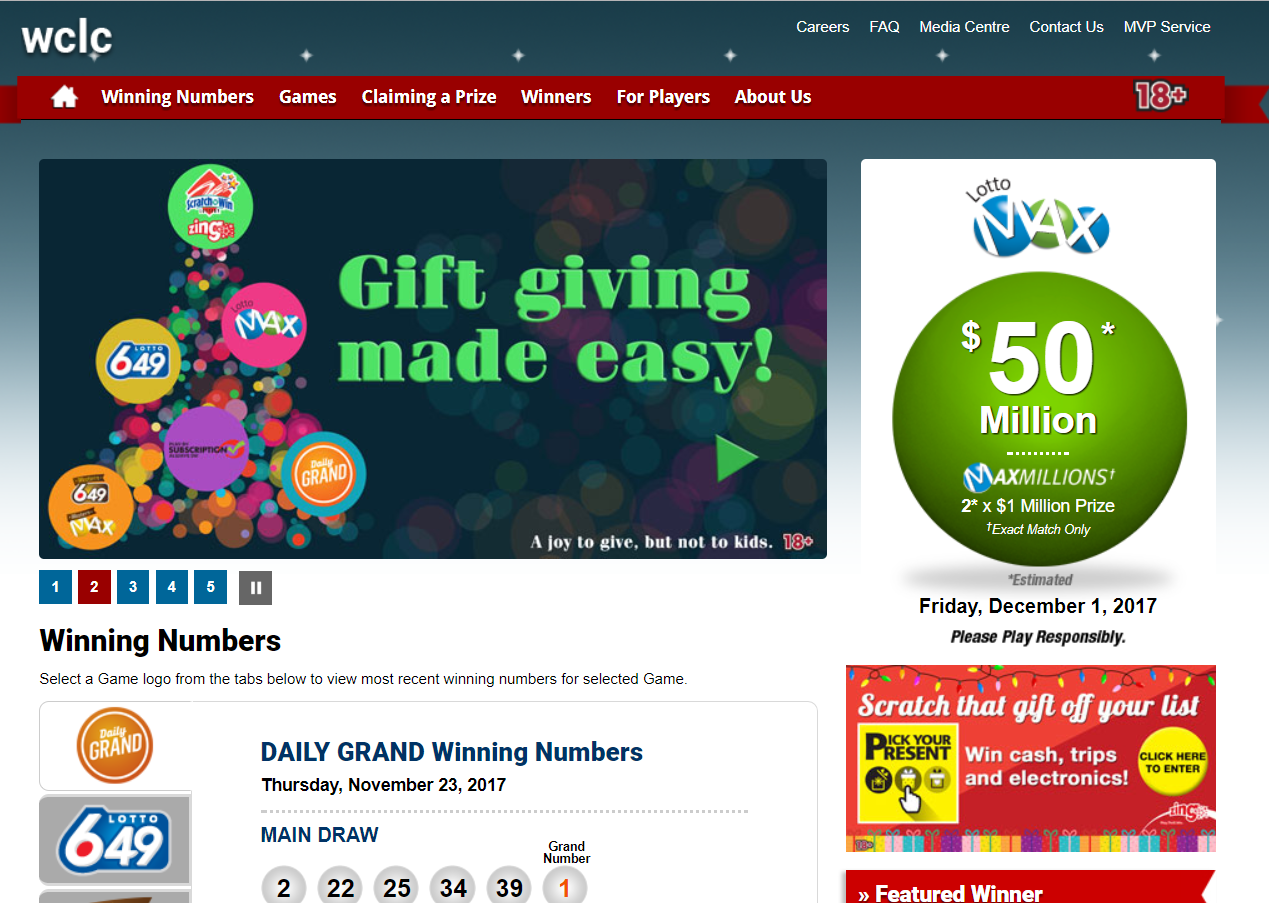 To play WCLC Keno visit lottery retailers in Alberta, in addition to Manitoba, Saskatchewan and the Territories.
Always fill your Selection Slip in PENCIL. Using ink can cause build up in the Ticket Terminal and it may not be able to read your Selection Slip properly.
On your Selection Slip, mark how many numbers you want to play. You can choose to play from 1 to 10 numbers.
Select the amount you wish to wager for each draw. You may wager $1, $2, $5 or $10. If you do not mark any of the wager boxes, your wager will be $1.
Select and mark the numbers from 1 to 80 you want to play. The total selected must be equal to the number of numbers marked in Step 1. If you want the computer to select the numbers for you, mark the Quick Pick box. You can also ask for a Quick Pick. Just advise how many numbers you wish to play, your wager and the number of draws you want to play.
Mark the number of consecutive draws from 1 to 99 that you want to play. Your wager and the numbers you select will be eligible for only one draw if you do not mark a box under the Draws column. To select more than 10 draws, mark a maximum of one box in each of the vertical columns. (For example, if you wish to play 23 draws, mark 20 in the first column and then 3 in the next column.) To determine your total wager, multiply the number of draws by the dollars wagered for each draw.
When buying your lottery ticket, check before leaving the store to ensure you have all the tickets you paid for, and that they are correct.
Legibly print or sign your legal name on your ticket(s) as soon as possible after purchase. Printing your legal name on your ticket identifies it as yours, and retailers cannot check tickets without a name.
Other than printing your name or your group trustee's name on the ticket and filling out the Claim form on the back, don't write or mark anything else on the front or back of the ticket. If you win a prize that must be claimed from a Prize Office, any additional markings must be investigated and may delay payment.
Use the Ticket Checkers at your lottery retailer to check the draw results.
Tickets can be purchased from 5:00 am CT until 4:00 am CT; 4:00 am MT until 3:00 am MT; 3:00 am PT until 2:00 am PT.
Keno draws take place from 5:30 am CT to 3:30 am CT; 4:30 am MT to 2:30 am MT; 3:30 am PT to 1:30 am PT.
Note that retailer hours of operation may vary. Contact a participating KENO retailer to find out their hours of operation.
How to Buy Lottery Tickets in Canada

,