Keno game in Atlantis Casino. Play the Mega Keno progressive and win great prizes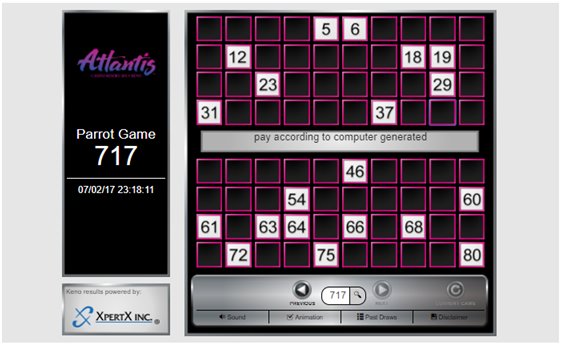 Atlantis casino resort is the home to largest progressive Keno jackpots. It is a world-class resort nestled at the base of the majestic Sierra Nevada mountain range, and connected via sky bridge to the Reno-Sparks Convention Center. So Atlantis is ideally located on the strip in the heart of south Reno's restaurant, shopping and entertainment district; just minutes from championship golfing and some of the most beautiful ski resorts in America.
Games to play at Atlantis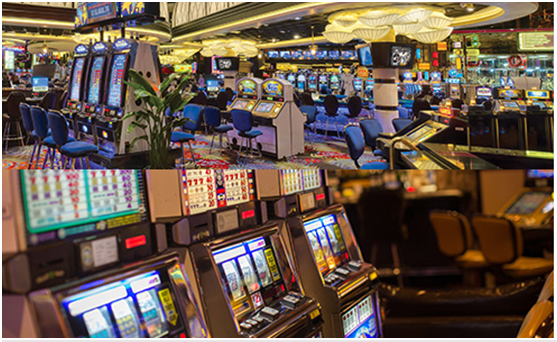 Atlantis offers everything you're looking for be it Keno, casino games with 1,400 of the latest slots and video poker machines, popular progressives and more than 300 penny slot machines. Also table games with 38 in total offering spacious seating, stylish décor and a new cabaret stage where you can try your hand at $3 Blackjack, Ultimate Texas Hold'em, Crazy Four Poker, Baccarat, Craps and much more! Atlantis is the progressive place to play featuring Pai Gow Progressive now available on all tables.
You will also find the Poker Room at Atlantis offering the region's best games, tournaments and promotions alongside tableside dining, a self-service beverage bar, texting for seat availability and state-of-the-art flat screen TV's visible from every table.
Also enjoy race and sports book features 50% more race betting stations in the incredible array of new wall-to-wall 75" LED flat screens and two huge 13′ x 7′ LED screens for a bigger and brighter viewing experience.
It offers the highest paying parlay cards in northern Nevada where more types of wagering include 8 cent Baseball Lines, 10 cent Hockey Lines, First Half and Halftime betting and you can bet on every major sporting event.
Keno games at Atlantis
There are many types of Keno games that can be enjoyed here. Right from largest progressive Keno jackpots to the meter Keno progressive  and tournaments you will find lots of Keno fun going on here.  Also Reno's most exciting Keno lounge is 100% non-smoking so healthy play over here.
9 Spot Keno Progressive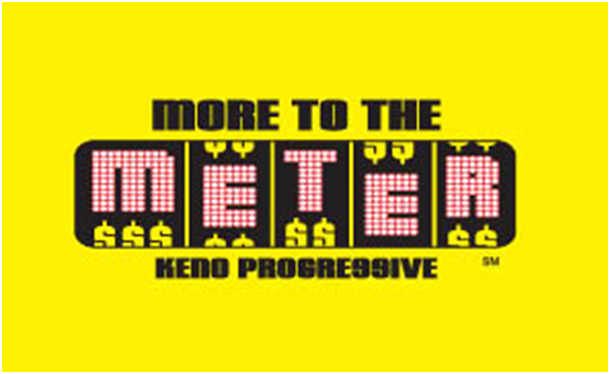 All you need here is to visit Atlantis Keno Lounge.  Pick 9 numbers and mark 9 pro on your ticket, minimum bet of 1.50 Watch Keno boards casino-wide or view live feed on the Atlantis Reno app or on the web and win big!
Over $9 million in progressives to more than 65,000 winners have been won till date. The Keno progressives are offered with More to the Meter where 32% from every "More to the Meter" wager goes directly into the progressive jackpot. Unlike other progressive jackpots, Atlantis' More to the Meter Keno progressives are not capped, so there is no limit to how much you can win! "More to the Meter" progressives are exclusively at Atlantis, and guaranteed to hit right here. Put more of your wager toward Atlantis' in-house "More to the Meter Keno Progressives", now offering on  4-spot, 5-spot, 6-spot, 7-spot, 8-spot and 9-spot progressives.
Enjoy traditional ball keno games as well as modern computer draws.
Lucky Number 7

You can play one hour of Keno for only $20 and can win over $100,000. All you need is to pick seven numbers Ask for Lucky Number 7, or write "L7" on your ticket. Watch the next ten games to see if you've won! For each game 4 out of 7 pays $7; 5 out of 7 pays $17; 6 out of 7 pays $777 and 7 out of 7 pays $17777. The winner is awarded when 7 out of 7 numbers marked are drawn on 6 or more of the 10 games played and is available on the Parrot game only. One hour of Keno is defined as 10 consecutive Keno games, usually played over the course of an hour. Once the computer generated ticket is issued, the same seven number selected will play for all ten games. L7 and P3 are available on Parrot and Toucan games.
Parlay 3

Now triple the fun with Parlay 3 Keno and win $10,000 for only $5. All you need is pick three numbers, ask for Parlay 3, or write "P3" on ticket Catch the same three numbers on the next two back-to-back games and win $10,000. $10,000 is awarded when all 3 numbers selected are drawn on 2 consecutive games. Wager only valid for game numbers noted on ticket. Also you need to be 21 and over to play these games.
Crazy 11

In crazy 11 you need to play 30 minutes of Keno for only $20! All you need is to pick 11 numbers and write "CZ" on your ticket and watch the next five games to see if you've won! For each game 0 out of 11 pays $40; 5 out of 11 pays $2; 6 out of 11 pays $40; 7 out of 11 pays $100; 8 out of 11 pays $1000; 9 out of 11 pays $10,000; 10 out of 11 pays $50,000; 11 out of 11 pays $100,000. You purchase tickets at the main Keno counter. Your selected numbers remain the same until your ticket is completed. No Quit Race allowed. Also check your tickets for accuracy prior to leaving the Keno counter. All jackpots will be paid by computer generated tickets. You need to 21 and over to play this game.
Monthly VIP Keno Tournament
You can also join for VIP Keno Tournament on the last Friday of each month from 2 pm to 10 pm. You can win your share of $2,000 in cash prizes! Play a minimum of $300 to qualify for the cash prizes. Just sign up at the Keno Lounge.
Keno progressives in Atlantis how to play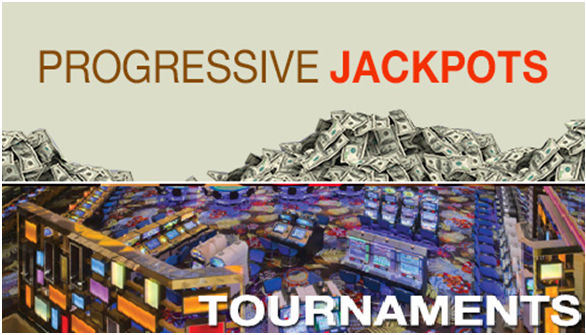 The Atlantis offers an interesting 10-cent rate in its Mega Keno progressive Keno game. The payouts are based on hitting all of the spots or almost all of them, thus this is a good way for a relatively large win for just a dime per ticket or per way. The paytable is as follows: Catch 4-of-4, win $23. Catch 5-of-5, win $110. Catch 6-of-6, win $540. Catch 6-of-7, win $5; 7-of-7, win $2,750. Catch 7-of-8, win $40 and catch all 8 solid to win $15,000.
Through the proper use of ways you can get paid for any hit of 4-spots and up, if caught the right way. As an example the cheapest option is using grouping of 4-2-1-1. This would give you two 4s, two 5s, two 6s, two 7s, and an 8, which at 10 cents way would give you nine total ways, costing you 90 cents per game.
There is a 50 game minimum on straight tickets but since this is a way ticket you will probably be allowed to play just six games as this would put the ticket over $5. Check with the writers at the counter for details. The return at this rate is around 70%, very reasonable for such a low per-ticket or per-way rate.
Being that the payouts are concentrated at the high end you will win more when you win and lose more when you lose. Since you are only risking 90 cents a game most will find this a good way to play.
For a little more action and a little more money try a grouping of 2-2-2-1-1, giving you an 8, two 7s, four 6s, six 5s, and six 4s for a total of 19 ways and $1.90 per game. Meanwhile, do not forget to go for the $1.50 More to the Meter progressive 9-spot to try for the big money as well. The Atlantis has low cost weekly tournaments as well as larger tournaments several times a year. Using your slot card when buying your tickets will earn you nice comps as well.
To chase the big bucks with a 10-cent-a-way ticket use 8 kings and play the 7s and 8s. While most games there will be no return, when you  do hit, you will hit it big. This will cost you 90 cents a game as you will have an 8 and eight 7s per game. Hit 6 of the 8 and you will get back $10 for your two 6-out-of-7 hits.
Hit 7-of-8 and you will win $40, $35 for the seven 6-out-of-7s that you will hit, and $2,750 for the solid – a grand total of $2,825. Hit 8 solid and you will win $15,000, plus $22,000 (8 x $2,750) for the eight solid 7-out-of-7s, a grand total win of $37,000!
If you want to play the 6s as well, it would add $2.60 for the 28 possible 6s you can make using all eight kings. You would still have to hit at least six numbers to get paid, but if you did you would have a $540 win. Hit seven, and besides the win for 7-out-of-8 and the solid 7, you would also have seven solid 6s at $540 each.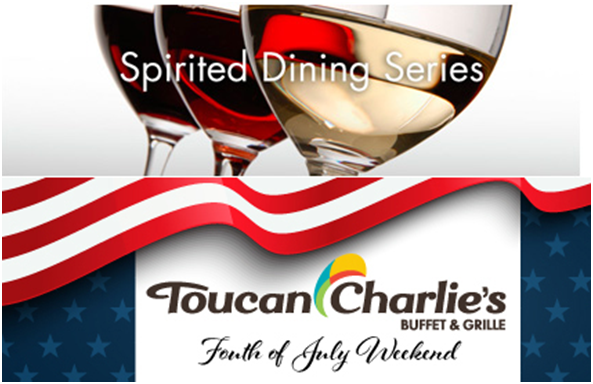 Besides playing Keno you can also enjoy good food at authentic New York-style Manhattan Deli or Toucan Charlie's Buffet & Grille. The Atlantis Steakhouse is perfect for a romantic dinner for two or group dining for 15 to 50 in a private setting. A modern take on the traditional, Atlantis Steakhouse offers aged prime cuts, tableside dining and an array of classic cocktails. Atlantis is located just minutes from the airport, golf courses and world-class skiing. Complimentary airport shuttle service is provided, and acres of free valet and self-parking are available. So next time you are in Atlantis sure go to enjoy Keno first.