How to play Keno in Nunavut and know the lottery results instantly?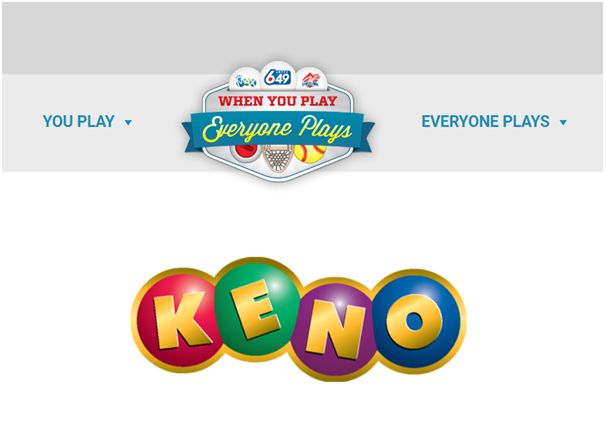 Nunavut is the newest, largest, and northernmost territory of Canada. It was separated officially from the Northwest Territories on April 1, 1999, via the Nunavut Act and the Nunavut Land Claims Agreement Act, though the boundaries had been contemplatively drawn in 1993. Nunavut comprises a major portion of Northern Canada, and most of the Canadian Arctic Archipelago. Nunavut is the largest in area and the second-least populous of Canada's provinces and territories. One of the world's most remote, sparsely settled regions, it has a population of 35,944, mostly Inuit spread over an area of just over 1,750,000 km2.
NWT/Nunavut Lotteries brings to players the game of Keno and other lotteries to enjoy. Originally housed within the Sport North Federation, the business of marketing the sale of Western Canada Lottery products has evolved into a stand-alone operation based in Yellowknife, NWT.  
You can play an array of entertaining games such as the popular Draw Based Games of Lotto 649 & LottoMAX; Scratch N Win Games like Bingo or Crossword; or sport wagering through their suite of Sport Select Games like Pro-line and Props.
How to play Keno in Nunavut?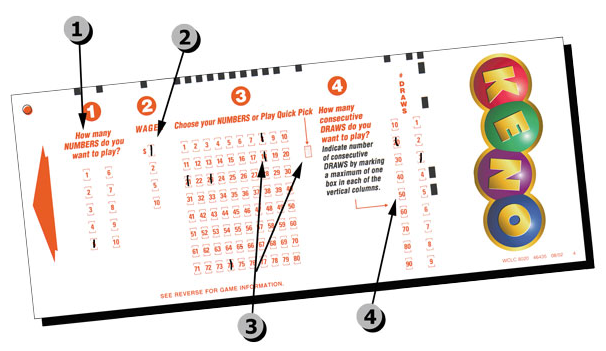 Keno is available at lottery Retailers in Manitoba, Saskatchewan and the Territories, as well as in select Alberta Bingo Halls and Casinos. You can  play any way you want, every day, every five minutes!
On your Selection Slip, mark how many numbers you want to play. You can choose to play from 1 to 10 numbers.
Select the amount you wish to wager for each draw. You may wager $1, $2, $5 or $10. If you do not mark any of the wager boxes, your wager will be $1.
Select and mark the numbers from 1 to 80 you want to play. The total selected must be equal to the number of numbers marked in Step 1. If you want the computer to select the numbers for you, mark the Quick Pick box. You can also ask for a Quick Pick. Just advise how many numbers you wish to play, your wager and the number of draws you want to play.
Mark the number of consecutive draws from 1 to 99 that you want to play. Your wager and the numbers you select will be eligible for only one draw if you do not mark a box under the Draws column. To select more than 10 draws, mark a maximum of one box in each of the vertical columns. (For example, if you wish to play 23 draws, mark 20 in the first column and then 3 in the next column.) To determine your total wager, multiply the number of draws by the dollars wagered for each draw.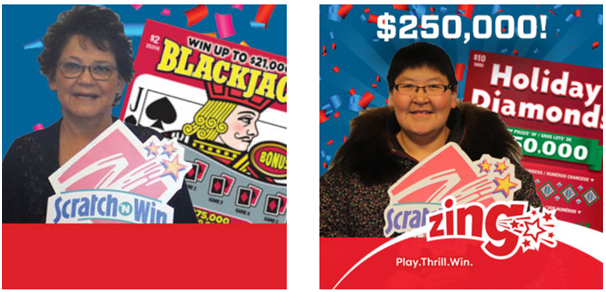 Keno draws are held every five minutes. Tickets can be purchased from 6:00 a.m. CT until 2:00 a.m. CT; 5:00 a.m. MT until 1:00 a.m. MT; 4:00 a.m. PT until 12:00 a.m. PT.
If two or more tickets contain 10 selected numbers which match 10 of the numbers drawn in any one DRAW, the aggregate amount won by the holders of such tickets shall be $200,000, which shall be shared based on the amount wagered on each ticket, provided that no ticket is eligible to win more than $100,000.
Keno is subject to a prize limitation of $100,000 per ticket per draw, regardless of the amount wagered. Only one prize may be claimed for each ticket on each draw.
How to find the Keno and other lottery results in Nunavut instantly?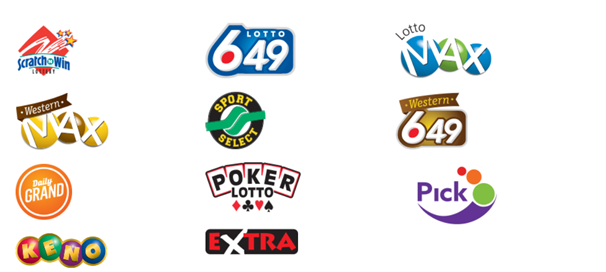 There are several ways you can check your lottery tickets.
Use the Ticket Checkers at your nearest Lottery Retailer. Wait for the message, "CHECK YOUR TICKETS HERE". Insert the bar code under the red light – the bar code is located at the bottom of the ticket or  under the latex in the play area for SCRATCH 'N WIN. Move the bar code slowly through the light, until you hear a BEEP. Prize information will then appear on the screen.
Check the winning numbers printed and posted at Retail stores. (below are listed the lottery retail stores in Nunavut)
Nunavut  players can compare their lotto numbers to the winning numbers on WCLC lottery website online
Sign up for their MVP Service and have LOTTO MAX and WESTERN MAX and/or LOTTO 6/49 and WESTERN 649 winning numbers emailed to you.
Download the Lottery Manager app and use the new ticket checker feature.
If you experience any difficulty while checking your tickets, or have any concerns about a lottery Retailer, you can contact them via email or by phone at 1-800-665-3313, and press '4' to speak with a Customer Care Representative. The staff are available Monday to Friday during regular business hours.
You can contact from Monday – Friday 8:00am – 3:30pm  at 4908-49th Street (Don Cooper Building) 2nd Floor Yellowknife, NT to know the lottery results.
Also check with  Western Canada Lottery Corporation Customer Care toll free number 1-800-665-3313 Monday – Friday 7:30 am – 4:30 pm MT/ 8:30 am – 5:30 pm CT
Following are the retailers in Nunavut that have ticket checker machines:
Baffin Gas and Convenience Building 1057, Box 2468 Iqaluit NU X0A 0H0 Canada Phone 867-979-0636
Big River Service Centre HWY 3 Fort Providence NT X0E 0L0 Canada Phone (867) 699-4301
Chase's Pit Stop 376 Calder Ave Fort Smith NT X0E 0P0 Canada Phone 867-872-3097
Coop Grocery and Gasbar 321 Old Airport Road Yellowknife NT X1A-3T3 Canada Phone 867-873-5770
C. Services 510 Donda Tili Street Box 1000 Behchoko NT X0E-0Y0 Canada Phone 867-392-6955
Glen's Independent Grocer 5802-50 Avenue Yellowknife NT X1A 3S5 Canada Phone (867) 669-9100 ext. 8344
Holman Eskimo Cooperative Box 64 Ulukhaktok NT X0E-0S0 Canada Phone 867-396-3531
Kim's Confectionery 5309 54th St Yellowknife NT X1A 1X1 Canada Phone (867) 673-5100
KT Smoke & Gift Shop 5010- 49 St. YK Inn Mall Yellowknife NT  Canada Phone (867) 873-3141
Mac's Convenience Store 5000 Forrest Drive Yellowknife NT X1A 2A7 Canada Phone (867) 873-9393
Nahanni Inn 10001 Marc-Andre Ave Fort Simpson NT X0E 0N0 Canada Phone (867) 695-2201
Northern Store 1 Town Square Box 9000 Norman Wells NT X0E-0V0 Canada Phone 867-587-2345
Northern Store #100 Gardlund Road Aklavik NT X0E 0A0 Canada Phone (867) 978-2501
Northern Store #250 General Delivery Fort Liard NT X0G-0A0 Canada Phone 867-770-4411
Northern Store #552 21-4 Arvinggark St. Box 70 Rankin Inlet NU X0C 0G0 Canada Phone (867) 645-2622
Northern Store #636 150 Igluyuakyk Lane Box 260 Tuktoyaktuk NU X0E 1C0 Canada Phone (867) 977-2211
Northmart #348 160 Mackenzie Road Inuvik NT X0E0T0 Canada Phone 8677772582
Northmart Iqaluit Building 229 Box 130 Iqaluit NU X0A 0H0 Canada Phone 867-975-3500
Reddi Mart 5014 49 Street Yellowknife NT X1A 3R7 Canada Phone (867) 873-9844
Rings Pharmacy 6 Courtoreille St Hay River NT X0E 1G2 Canada Phone (867) 874-6744
RX Drug Mart 125 Mackenzie Road Box 1860 Inuvik NT X0E 0T0 Canada Phone (867) 777-2266
Salt River First Nations Petro Canada Gas Station 50 Trout Street Fort Smith NT X0E-0P0 Canada Phone 867-872-5411
Shell Food Store 482 Range Lake Road Yellowknife NT X1A 3R9 Canada Phone (867) 873-4759
Shoppers Drug Mart 4911 49 Street Yellowknife NT X1A 0A2 Canada Phone (867) 873-4055
Sunline Convenience 4310-50th Avenue Yellowknife NT X1A 1B5 Canada Phone (867) 669-7795
Super A Foods 938 Mackenzie Hwy Hay River NT X0E 1G2 Canada Phone (867) 875-4888
The Rooster 890 Mackenzie Hwy Hay River NT X0E 0R8 Canada Phone 867-874-6349
Trevor's Independent Grocer HWY 3 250 Old Airport Road Yellowknife NT X1A 3G3 Canada Phone (867) 766-3195
Unity Convenience 10106- 100 St. Fort Simpson NT X0E 0N0 Canada Phone (867) 695-3108
Village Reddi Mart 16-416 Byrne Road Yellowknife NT X1A 3G3 Canada Phone (867) 669-8343
Wally's Drugs 64 Breynat St Fort Smith NT X0E 0P0 Canada Phone (867) 872-2134
Now visits any of these above lottery retailers and buy keno lotto tickets to play and know the winner instantly.
How to play Keno in Nunavut and know the lottery results instantly?

,