How to know the latest Atlantic Keno Winning Numbers?
Atlantic Keno lottery is played online and offline. You can purchase the Keno ticket online at the Atlantic Lottery website online or buy at the lottery retailer stores near you. The ticket costs $1, $2, $5, or you can even play $10 keno ticket.
Click here to know as how to play Atlantic Keno.
The keno draw takes place nightly at 11:29:59 p.m. (AT). So each night, 20 Keno numbers will be drawn. You win by matching all or some of the numbers that you have selected. Your overall prize amount depends on how many numbers you have matched and how much you have wagered.
When you play online just sign in to your account at alc.ca and under the Play Online menu, click Keno Atlantic.  Choose the number of tickets you wish to purchase, the number of Spots you would like from 2 (a 2 Spot) to 10 (a 10 Spot) and how much you want to wager $1, $2, $5 or $10. Select your own numbers or click Insta Pik and the numbers will be chosen for you. For an additional $1, add TAG to your ticket. You can play TAG up to 10 times on each ticket.
When you play at the store simply ask for a selection slip, which has 70 numbers from which to choose. Decide how many numbers you wish to play — from 2 (a 2 Spot) to 10 (a 10 Spot). Choose your numbers on the slip, or ask for an Insta Pik. For each set of numbers you choose, pick the amount you wish to wager. For an additional $1, add TAG to your ticket. You can play TAG up to 10 times on each ticket. Make purchases for future draws by marking the Advance Play box on the slip.
If you want to play with smartphone simply Download the Atlantic Lottery Mobile App – Android or iOS on your cell phone.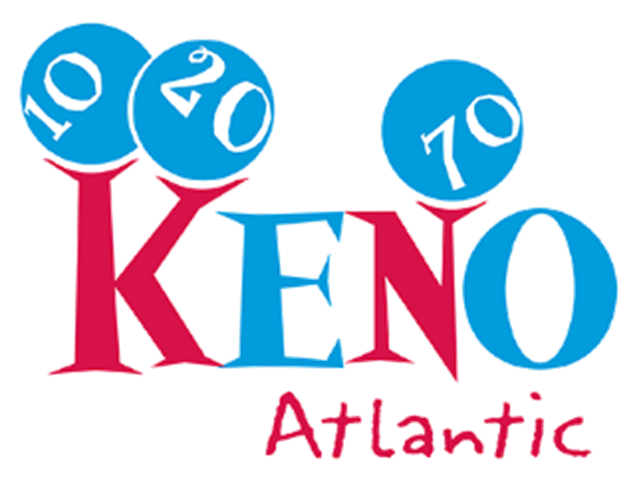 The latest Atlantic Keno Winning Numbers
The latest Atlantic Keno Winning Numbers are important. In fact by knowing the Keno Winning Numbers you get an idea of most drawn or least drawn keno winning numbers. This helps you to make a wise selection of your winning numbers when you play Keno next time and grab the $250,000 cash prize.
You can look out for Keno spots or the numbers marked on the tickets that the person is playing on. Catches are the numbers correctly guessed which are marked on the keno tickets and come out as winning numbers. The maximum catches are 20 but this has never happened ever. There should be at least 15 catches to win the jackpot. Spots and catches are related. Winning is gauged by the number of spots marked and the number of catches.
Also you can look for keno most drawn numbers as Keno jackpot may be very hard, if not entirely impossible to achieve. 15 is the minimum number to get the jackpot out of 20 numbers and getting just 14 numbers, the odds are 1: 390 million. The frequency of numbers extraction must be observed, noted and then played to ensure bigger chances to the player.
However, chances of winning in Keno is possible. Consider betting on the most drawn numbers. In Keno, there are 5 hot numbers, meaning these numbers had been frequently drawn – 23, 34, 72, 1 and 4. Consider also these numbers: 3, 16, 44, 58 and 78.
Then there are numbers that have the highest frequency of occurrence, comes out once every five draws. Take the last 50 set of numbers drawn and pick out the 5 most frequently drawn and you will get an edge in getting a good set of Keno numbers to play.
Similarly there are numbers that have the lowest frequency of occurrence, comes out only once every fifteen draws or even less.
There are also other types of numbers. The so-called 'late' number which is a number having a big potential to be picked but not yet picked and 'due' number which is a 'must pick' number in the next draws.
The Atlantic Keno winning numbers at the time of writing this post were 01, 02, 03, 08, 13, 14, 18, 19, 21, 26, 30, 36, 38, 41, 47, 57, 59, 60, 65 and 66.
To know the latest Atlantic keno winning numbers simply click here then scroll down the page and you will come across the game of Atlantic keno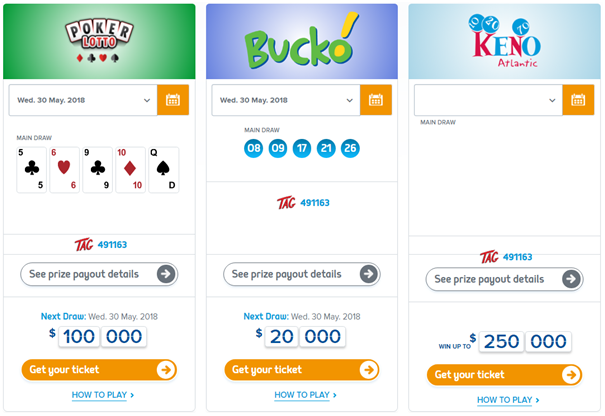 See the image above. Now click on the calendar icon and the calendar will pop up or drop down. Choose the date of draw. From latest to the oldest all the winning numbers can be found.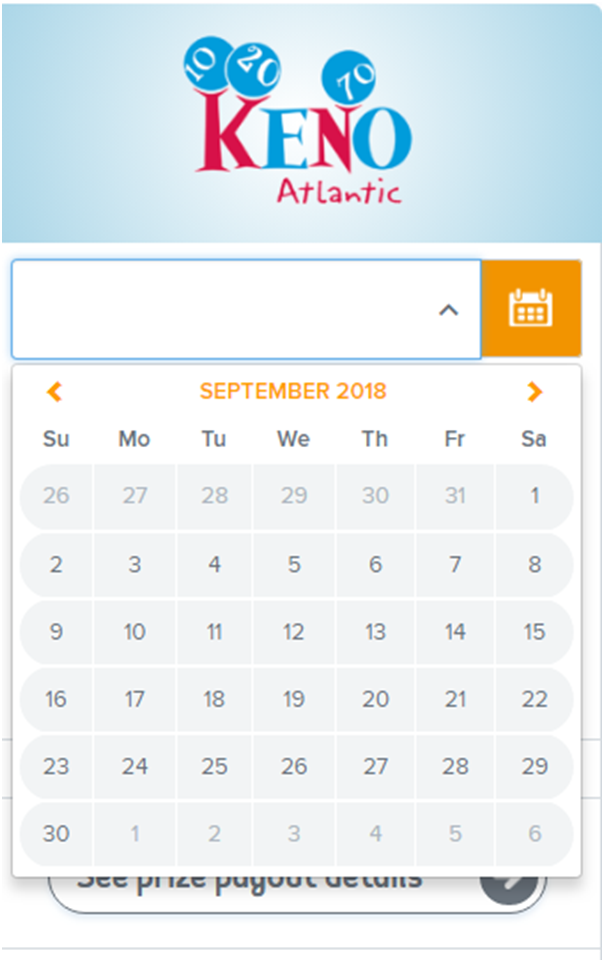 When you will click on any date and year wise you will get the Keno winning numbers.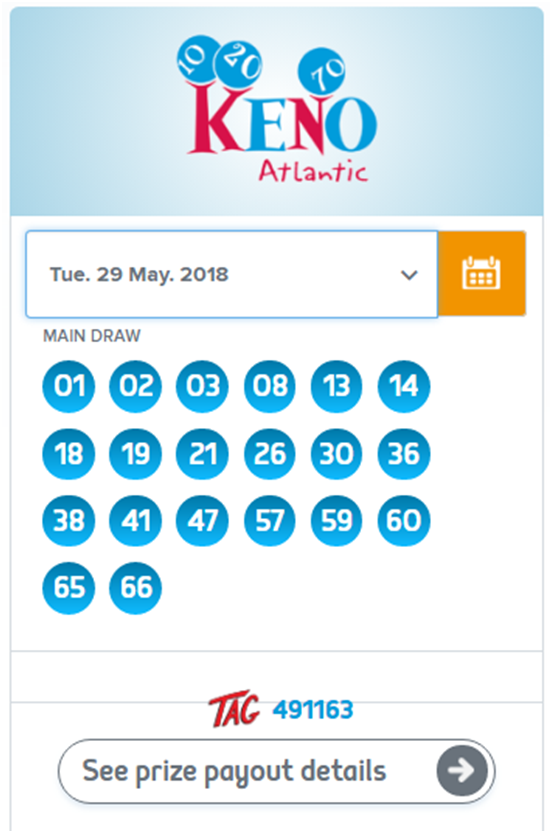 You can also get the latest winning numbers on your email if you become a member so REGISTER NOW
Also if you download the free Atlantic lotto app on your cell phone you'll recieve push notifications on your phone when winning numbers are announced.
There are various other sites online and lotto sites in Canada that post the winning numbers. After knowing the numbers you can make a wise selection when you play Atlantic Keno.