Best 7 Entertainment and Sports Channels in Canada to Enjoy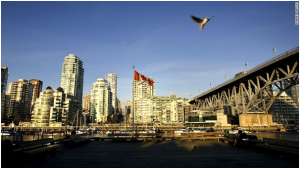 Canada offers a wide range of entertainment, leisure and sports activities to tourists or visitors who would love to explore the largest country. No matter where you go you will find many types of fun filled spots, places, events to suits your personal tastes. Here you will find the best eight entertainment and sports areas in Canada that you can always enjoy.
1. Canadian Cinema
You will love Canadian movie theatres that are typically large and modern, featuring stadium-style seating. Given the close proximity to the United States, Canada tends to receive new movies immediately following their release dates. A standard adult admission costs approximately $13, though most theatres offer reduced prices on designated nights Repertory cinemas are often older, smaller venues that show second-run movies at discount prices.
2. Canadian Theatre
Most Canadian cities have wonderful theatres showing a range of musicals and theatrical performances. Broadway shows, such as Cats, Phantom of the Opera and Mamma Mia! circulate through the larger cities such as Vancouver, Toronto and Montréal. Tickets for such productions can be quite expensive.
Major cities usually have a very active amateur theatre community. For those who enjoy drama, theatre is an excellent way to get involved in the local scene and meet new people. Shows are often advertised in local newspapers and tickets for the productions are reasonably priced. Check for local playgroup or theatre for more information. More information on major events check Ticketmaster and book your shows.
3. Canadian Television
There are a number of television stations and radio stations in Canada catering to a variety of tastes.The major Canadian TV networks in English are Canadian Broadcasting Corporation; Canadian Television; Global Television
Canada's major Francophone TV networks are Radio Canada; TVA (Quebec, French only) TFO (Ontario) and TV5 (French only). So while your stay in Canada you can enjoy these channels.
4. Canadian Newspapers
Newspapers, particularly their entertainment sections, are a great way to find out what is going on in a city. Canada's two national daily papers are The Globe and Mail as well as The National Post
If you know French then Leading French language newspapers in Canada are: Le Devoir (French only); La Presse (French only) and Le Droit (French only). Visit the Canadian Newspapers Association web site to see a list of daily newspapers in the cities that interest you. You can buy newspapers at convenience stores and other retail locations, as well as from boxes on streets and campuses.
Alternative newspapers offer a unique perspective on local happenings, featuring classified ads, inexpensive things to see and do, and stories relevant to young people. Look for these publications in the Canadian city where you will live.
5. Professional Sports
Canadians love playing and watching sports. Popular sports include hockey, cross-country and alpine skiing, snowboarding, swimming, baseball, tennis, basketball, golf, soccer and curling. Canada has a number of high-profile sports teams competing in various Canadian and North American leagues. Going to see a live sporting event is a popular pastime for many Canadians. Tickets are a bit costly.
Major professional sport leagues in Canada include The National Hockey League (NHL); The National Basketball Association (NBA); The Major League Baseball League (MLB); The Canadian Football League (CFL); Canadian Soccer League (CSL)
6. Skiing and Snowboarding
Skiing and snowboarding are both popular Canadian pastimes—give it a try! Canadian ski resorts are renowned worldwide for their quality and beauty and are generally quite accessible from major cities. For example, there are three local mountains within a half-hour drive from Vancouver—Mount Cypress, Grouse and Seymour, while world-famous Whistler-Blackcomb is about two hours away. Quebec boasts excellent skiing at Mont Tremblant, Mont Sainte Anne and others. Collingwood's slopes are popular in Ontario, just a three-hour drive from Toronto.
The ski season tends to run from early November to April, depending on weather conditions. Full-day, half-day and night ski lift tickets are available and, although prices vary from resort to resort, they all offer special rates for multiple days pass. For a full-day adult pass expect to pay anywhere from C$45 (Mount Seymour) to C$90 (Whistler-Blackcomb). All established resorts offer equipment rentals and lessons. Contact the resorts you plan to visit for more detailed information.
Note that proper ski attire will be required to stay warm and enjoy this fantastic winter activity. For more information you can contact Canadian Ski Council
7. Hiking
Hiking is a popular sport in Canada, particularly in the southwest of British Columbia where the climate is conducive to this activity virtually year-round.
The Trans Canada Trail, as the name implies, is a recreational trail connecting every province and territory in Canada. It is open to all cyclists, joggers and cross-country skiers in winter. The trail covers a large part of the country and is constantly being expanded.
Visit the local tourist office in Canada for help choosing hiking trails. Local bookstores sell trail guides that are good sources of information. For your own safety when hiking, let others know when and where you are heading and do not trek into unknown territory. Or join hiking clubs, which offer a safe and fun way to explore the Canadian wilderness with knowledgeable guides in a supervised environment. For more information on hiking contact Trans Canada Trail or Canada Trails