What Are The Deposit And Withdrawal Options At Play OLG Canada To Play Daily Keno?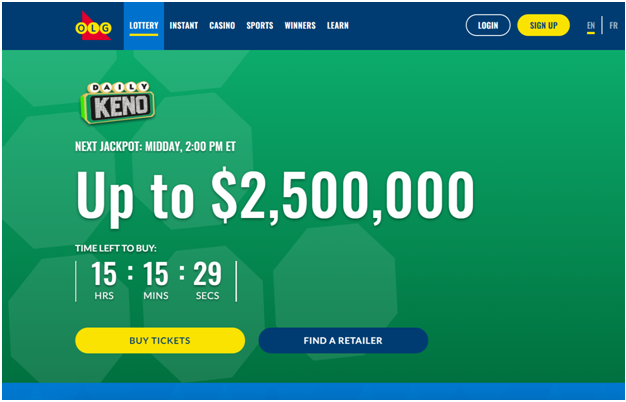 Play OLG Canada is the official Canadian lottery site to play Daily Keno online. You can play Daily Keno in two ways. That is either online or offline. When you play Daily Keno online you need to make a deposit and buy the ticket.  You can also add an encore for just an extra buck.
Buying your lottery tickets online is easy. All you need is to register at Play OLG either on PC or tablet or on your cell phone with their app. This means you need to open your real money account go play Daily Keno.
On the PlayOLG Canada homepage browse the lottery games and select the one you wish to play.
If you want to play Daily Keno Select 'Buy Tickets' to pick your numbers. Or choose the Auto pick option that will automatically generate random numbers for you.
Once you've chosen your total number of plays, and confirmed your number of selections, review your ticket details and complete your purchase!
The second way to play Daily Keno is that you will visit your nearest lottery retailer and buy Keno ticket.
What are the deposit and withdrawal options at Play OLG Canada to play Daily Keno?
Play OLG Canada accepts Visa Debit, Visa Credit, MasterCard, Debit MasterCard as well as INTERAC Online payment. Certain credit cards backed by U.S. financial institutions, as well as retail store-branded credit cards, do not accept online gambling transactions. If your deposit is rejected, you try a credit card issued by a major Canadian bank or contact your card issuer to find out if they restrict deposits to OLG.ca.
You can also choose to add funds to your account using INTERAC Online. This service is different from the INTERAC payment you use in stores. It's a special service for secure online transactions that lets you make online payments INSTANTly and directly from your bank account.  Not all banks support INTERAC Online payments. To see if your financial institution supports this method, check out INTERAC Online. Also check with your bank to see if they charge any additional fees for this service.
Remember that you can make up to 10 deposits a day and you can change payment methods once a day. 
Your banking information is protected and only accessible to OLG and its third-party service providers (e.g. payment processors
OLG doesn't charge fees for deposits. Any additional fees are charged by your financial institution.
In most cases, credit card deposits made to an internet gaming site such as OLG.ca are treated as cash advances and are therefore subject to the applicable fees.
Other fees may be associated with Visa Debit, Debit Mastercard and INTERAC online transactions as well.
Note that Credit card gift cards are not supported for any OLG.ca transaction. But can be used at your nearest lottery retailer.
Your funds are available for play on OLG.ca as soon as you make a successful deposit using your selected payment method.  
In order to meet Canadian anti-money laundering and terrorist financing legislation, the lottery team is required to conduct identity verification that meet the regulations enforced by FINTRAC for all deposits valued at $3,000 or greater when the Player has not already been verified.  These deposits trigger an electronic identity check and depending on the result, the deposit either continues forward or it is stopped. 
The deposit can be stopped for one of two reasons. 
First, if the verification system is down, all deposits of $3,000 or greater cannot proceed until the verification have been completed. 
Second, if the identity verification result is 'failed', further deposits of any value are prohibited until the identity can be verified.
If the electronic check failed, OLG now have to identity you, using copies of identification and supporting documentation.  
There are mainly two documents required. One that includes your Name and Date of Birth at a minimum, and another that includes your Name and Address.  Acceptable documents include:
| | |
| --- | --- |
| Name and Date of Birth (Must be valid) | Name and Address |
| Ontario Driver's License Ontario Photo Card Canadian Passport Certificate of Indian Status (Canada) Canadian Firearms license Canadian Citizenship Card Birth Certificate Similar Canadian Government ID | Bank Statement (within 2 months) Phone bill (within 2 months) Cable or Internet bill (within 2 months) Gas / Water / Electricity Bill (within 2 months) Insurance / Property Tax statement |
To upload your documents, navigate to the Upload Documents page located under the Account Information section of 'My Account

Make sure to use the formats and maximum file sizes indicated on the upload page.
Finally, once updated, you cann contact Player Support and advise them that you have uploaded documents for review due to a deposit greater than $3,000. OLG will review the documents and follow up with you within 48 hours.
How to make a withdrawal at Play OLG Canada if you win lottery?
Before you can withdraw funds, you need to register a bank account that is in your name and upload supporting documentation so we can securely transfer the money to your bank account.

Simply log in and navigate to 'My Balance' in the upper right corner of the header beside your Player Icon.

Click your balance amount (highlighted in yellow) and choose 'Withdraw Funds.'
To register your bank account grab a void cheque or a bank statement: you'll need a few details to register. Enter your banking institution, transit and account numbers. Then click 'Continue' to save your banking details. You're halfway there! Note, you must save your banking details before proceeding to the next step that is to upload the documents.
Next, verify your account by securely uploading  recent documents (within 2 months)  containing your name address and banking information. Acceptable documents include copies, electronic images or downloads of a:

• Void Cheque / eVoid Cheque
• Cleared Cheque
• Bank Statement

To proceed with uploading the required documents, select 'Add File(s).'

Once your documents have successfully uploaded, you can click 'Submit' to finish uploading your banking documentation.
Now that your documents have been uploaded and are awaiting verification, click 'View' to review your bank account information.

If your bank document does not contain your address, you can upload a combination of:
A) One of the banking documents mentioned above
B) A piece of mail, such as a utility or phone bill, that includes your name and address.
Once verification is done you are ready to withdraw
You're now ready to withdraw! Enter the amount you wish to withdraw into the field and click 'Submit.'
Once submitted, you will get a notification saying your request has been received and is pending approval. You can also scroll down to your 'Pending Withdrawals' to check.
To see all your withdrawals Click the Player Icon, select 'My Transaction History', then 'Banking Transactions.'
What is a 7 day deposit limit at Play OLG?
A 7-Day Deposit Limit is a mandatory money limit in your 'My PlaySmart Tools' to help you budget your play on OLG.
At Play OLG online site to play lotteries a 7-Day Deposit Limit is a customizable setting within 'My PlaySmart Tools to help you plan and stick to a budget for your play sessions. Prior to Oct 5, 2020, deposit limits for all OLG players would reset on Monday at midnight, now it is a rolling limit and will refresh 7 days after each deposit. That means the amount you put against your limit is always cleared 7 days later to the minute. As an example If your deposit limit is: $100* and you deposit $100 on the same day, then you must wait exactly 7 days to deposit another $100. Or suppose If your deposit limit is $100* and you deposit $25 on Friday and $75 on Saturday, then you must wait until the following Friday to deposit another $25 and the following Saturday to deposit $75.
How does a 7 Day Deposit Limit Work?
Your 7-Day Deposit Limit is the maximum amount that you can deposit into your OLG account in a 7-day period.
A player can never deposit more than the deposit limit they have set. It's an amount you set yourself, and you don't need to deposit the full amount in a 7-day period unless you want to.
Setting your deposit limit puts you in control of your game and helps to prevent overspending.
OLG promotes healthy play and setting a 7-Day Deposit Limit helps you to stay within a budget that is manageable for you.
You can set your limit based on how much you can comfortably afford to spend on lottery, INSTANT, or casino games each week, as part of your entertainment budget.
Remember that you should not increase your deposit limit to try to recoup your losses. There's no guarantee of winning and all games on OLG.ca are meant for entertainment only.
You can choose to increase or decrease your deposit limit at any time.
While decreases will take effect immediately, increases require a waiting or "cooldown" period of 7 days.
If you have a pending limit and are within the cooldown period and then choose to increase the limit again, the cooldown period will refresh by another 7 days.
With any change to your deposit limit, you'll receive a confirmation message which will include details of your limit change by clicking on the Player Icon in the top right-hand corner. Then click 'My Messages'.
How to set your 7 Day deposit limit?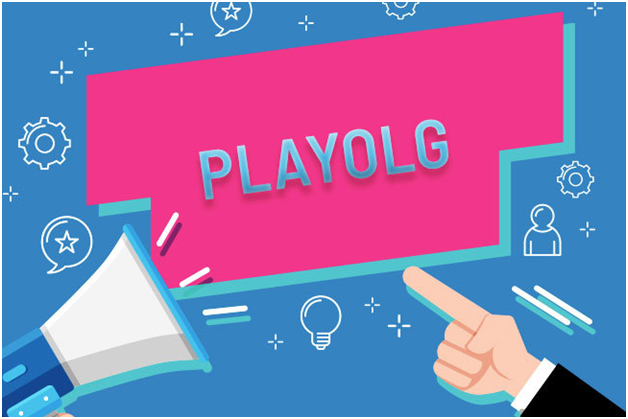 There are two ways you can set your deposit limit.
Click on the Player Icon in the navigation bar, left of 'My Balance.' A drop-down menu will appear.
Select 'My Playsmart Tools'. Click on 'Edit' in the upper right corner of the 7-Day Deposit Limit box.
OR
If you haven't set your deposit limit yet, you'll be automatically prompted to set it before making your first deposit.
Note that you won't be able to deposit more funds until your limit refreshes in 7 days.
You can set your 7-Day Deposit Limit and visit the 'My Play Customizer' of 'My PlaySmart Tools' to view more information about the types of limits set, and the duration of your limits.