Where to Play Slot Machines in Winnipeg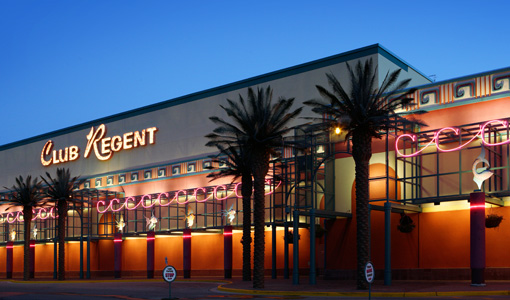 Before a person learns what the best shot machine to play is or what machine will give them the biggest payout, they need to know where the slot machines are. In Winnipeg, slot enthusiasts can find slot machines in a number of places. The amount of slots that they will find and the variety of slots will vary. The chances of winning will also vary, but if a person does not know where to look they don't have to worry about those things.
In Winnipeg, Manitoba, Canada, slot players can find three live venues that have machines. The venues include a horseracing track, a hotel casino and a casino. The three locations are:
McPhillips Street Station Casino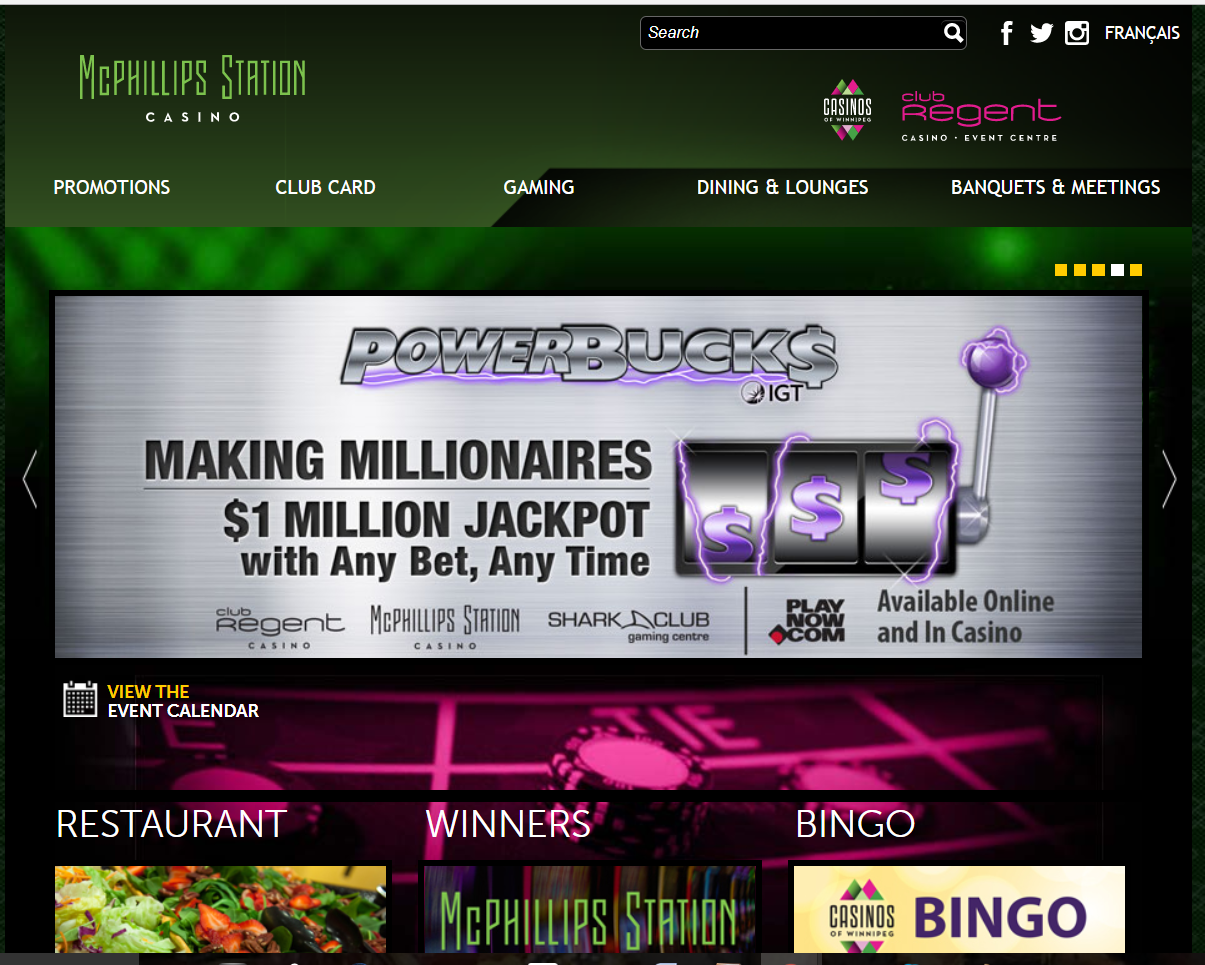 This is located at 485 McPhillips Street in Winnipeg. The casino floor consists of over 170,000 square feet of space. There are slot machines, table games, a poker room, and a bingo room. Slot enthusiasts will love the fact that there more than 1700 slot and video slots machines on the casino floor. Players will find more than 850 penny or two penny slot machines. The slot machines on the floor range from penny slots to $100 slots for the high rollers. The slot machines use the ticket in, ticket out technology and there are ticket redemption terminals all around the casino floor to make it easy for the players to collect their winnings. In addition to the large number of slot machines and other games, players can also enjoy a dining experience, time in one of the lounges or they can take advantage of the shows that are offered. There is a VIP club that rewards players as they enjoy the slots.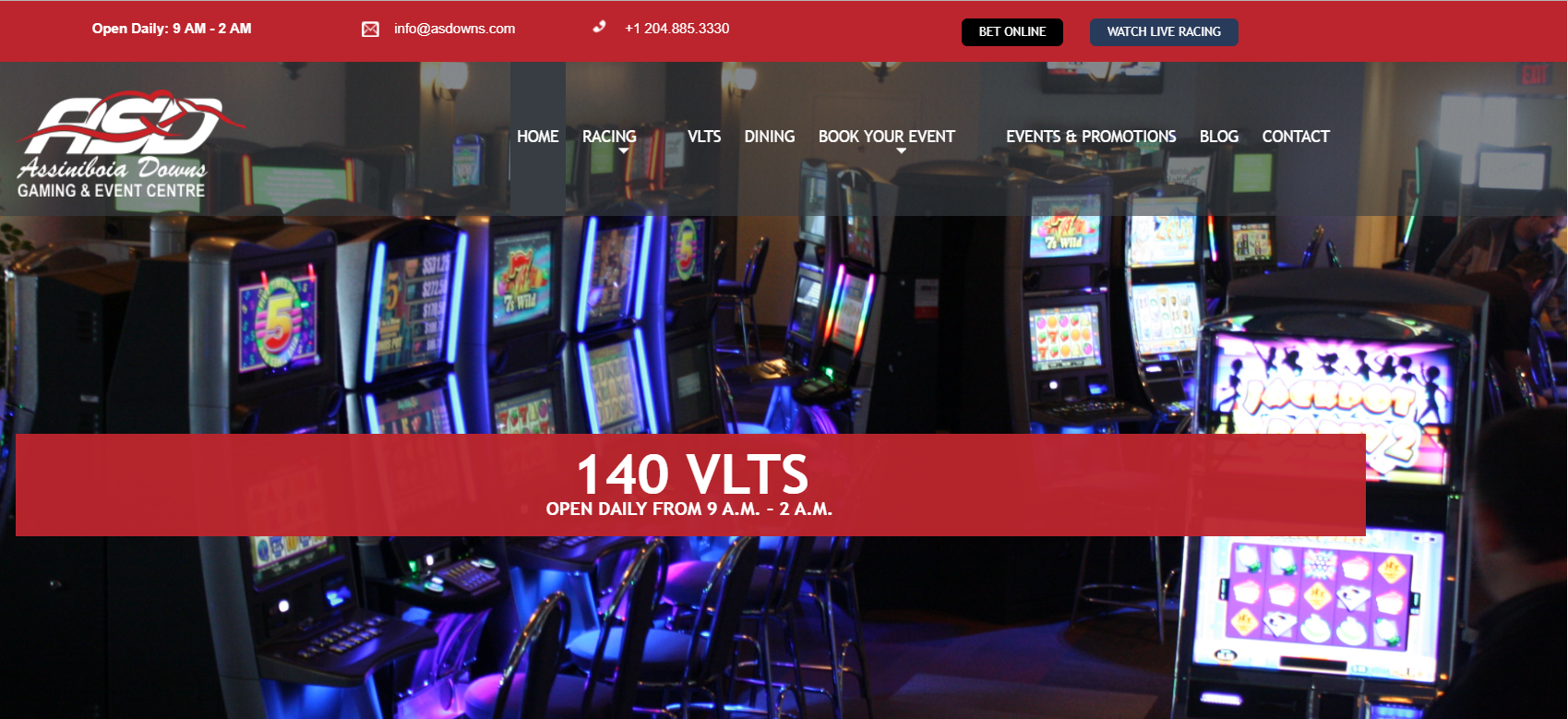 This facility is the horse race track. It is located at 3975 Portage Road in Winnipeg. In addition to the horse races, which can be bet on at the track, there are also 140 slot and video slots machines. It is a facility that is open 7 days a week from 9 am to 2 am.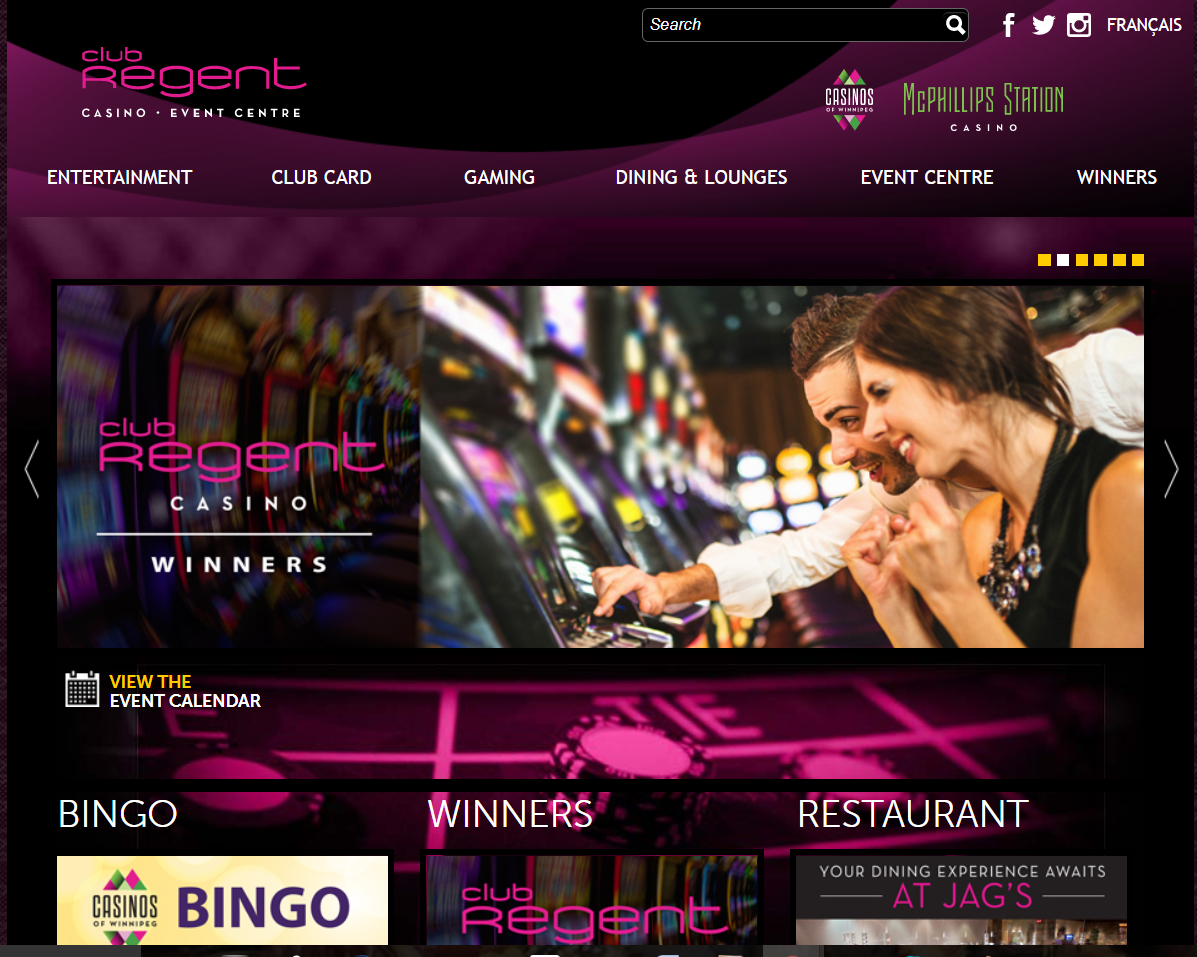 This casino is located at 1425 Regent Avenue West. It is the largest casino that can be found in Winnipeg with over 184,000 square feet in the casino. There are more than 1200 slot machines in addition to a large number of poker tables and other table games. There is also a bingo room. Players can enjoy a stay at the hotel or they can dine at one of the restaurants at the facility.
Besides the live casinos, slot enthusiasts in Winnipeg can find plenty of machines at the online casino. Online casinos are legal and there are many that can be chosen when a person is in Winnipeg. Casinos such as Spin Palace and Royal Vegas offer several versions that can be played from PCs or on Mobile devices. It is necessary for the computer to be located in Winnipeg to play the games, but as long as they are, the list of slot machines is long and varied.
Where to Play Slot Machines in Winnipeg

,