4 Awesome Keno Games from Yggdrasil Gaming that You Will Love to Play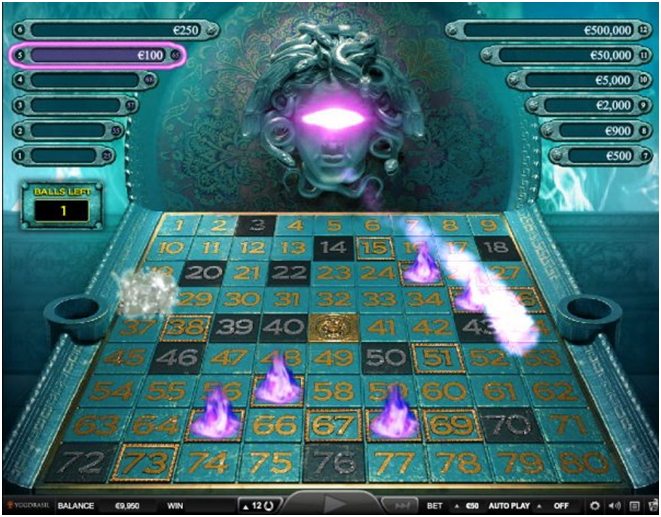 Many gaming providers have developed Keno Games for online casinos. Microgaming, NetEnt, RTG, Betsoft and various others Keno games can be found at Canadian friendly online casinos. One such software gaming company is Yggdrasil that has some of the awesome keno games you will love to play. These Keno games have fantastic graphics, animations and theme that every punter will want to explore and try it out.
Yggdrasil software gaming company is located in Malta. This gaming studio was founded in 2013 and the first game it developed was Keno. This caused the brand to become known for quality, even before the Yggdrasil slots were ever created. Yggdrasil Keno games have a number of fantastic qualities which makes them unique in their type. They are all wonderfully designed with a number of different effects per game. Think of the magic beams that shoot from the eyes of Egyptian gods which then influence the outcome of the game.
Every game has a different theme, which makes sure that you can keep playing these games without ever getting bored. There are four different titles, being Beaming Canines, Medusa Eyes of Fire, Precious Anuran, and Siamese Serpents. The four different Yggdrasil Keno games are completely different when it comes to their theme and the graphics, but the basic idea of the game will remain the same.
Four Awesome Keno Games from Yggdrasil Gaming that You Will Love to Play
1. BEAMING CANINES
Beaming Canines Keno game is simply awesome. This Keno game is themed after Egyptian mythology. Quite a lot of gold and treasures was kept in the pyramids, now you will get a chance to get your portion by playing this wonderful game!
You will find the winning numbers pointed out by the mask of the pharaoh. If you manage to wake the Anubis guard dogs then your winnings can go sky high. These dogs will shoot beams from their eyes, seriously increasing your chances of winning.
2. MEDUSE EYES OF FIRE
The second Yggdrasil Keno game is called Medusa Eyes of Fire. Meduse is a well known character from Greek mythology. This lady had snakes instead of hair, as well as a very icy look. Whoever would look her in the eyes would turn into stone instantly. Her mighty look will now work to your advantage in the Medusa Eyes of Fire Yggdrasil Keno game. It is the looks that give you the winning numbers, but also all additional features. In a somewhat scary surrounding you will see the looks coming out of her eyes until you get that big win!
3. PRECIOUS ANURAN
Precious Anuran is another wonderful Keno game from Yggdrasil. The theme takes you to the South-American jungle. Anuran here is the magic frog that dominates the game, which will only be in your favour. The fireballs that this frog shoots will determine the winning numbers. The field with the numbers is rather different than with all the other Yggdrasil Keno games, because in the Precious Anuran game you will see these numbers move around. The wooden balls that show the numbers roll around a crack, making the game look even more interesting. Also there are special features, making it equally possible to win some amazing prizes with this game.
4. SIAMESE SERPENTS
This Yggdrasil Keno game is clearly inspired by the Chinese dragon. The pink blossom on each side of the game truly brings out the Asian theme. The wonderfully animated Siamese Serpents are shown in the top of your screen and are ready to give you a great playing experience. If you manage to activate the special feature of the Siamese Serpents Yggdrasil keno game then you will see several dragons on top of your game. This will of course lead to even bigger chances of winning and even flashier animations.
In all the above four Keno Games from Yggdrasil Gaming the bets that you need to place when playing the Yggdrasil Keno games are not extraordinarily high, however you can win some amazing prizes. Simply go to the settings in the bottom left corner of your screen and adjust the game speed. This will let you win a big prize even faster!
Just like with old fashioned bingo you can choose different numbers on a big card. You can choose four, eight or twelve different numbers. Your bet will remain the same, but the winnings per correct number will be different. As soon as you choose your lucky numbers in the game of your choice, the winning numbers will become known. It is also possible that a special feature is enabled, which will give you for example a larger winning or additional numbers. The Yggdrasil Keno games truly are a lot of fun to play. While the setup is much like classic bingo games, the experience is completely different. Experience the three dimensional designs of the Yggdrasil Keno games and be surprised by the special features that could be activated at any moment. You can play all these games at any Yggdrasil powered online casino with real CAD or for free.