How To Play Keno Universe At Online Casinos In Canada?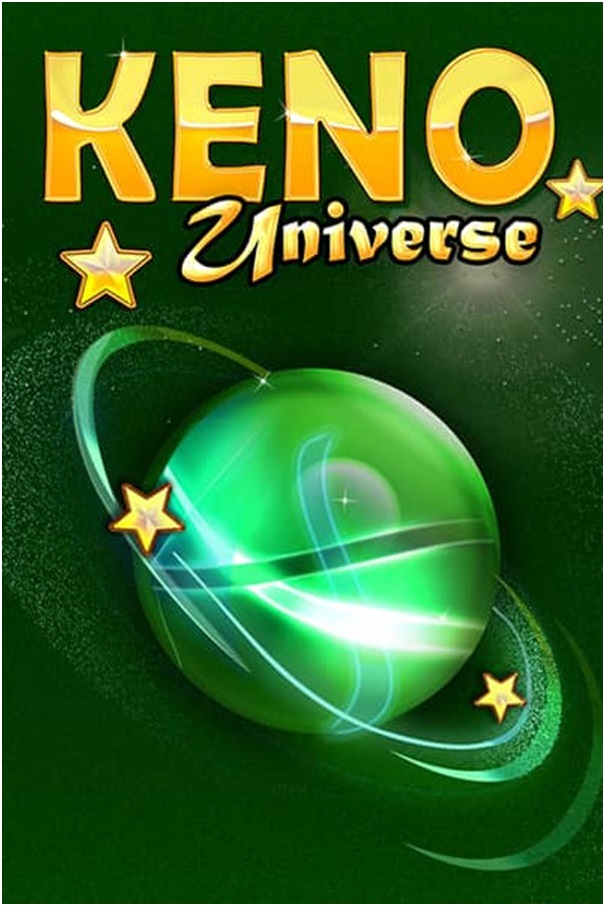 Keno Universe is a new keno game launched this year in January 2021. Keno Universe is powered by Euro Games Technology or EGT. Keno Universe by EGT is an Asian style instant lottery styled game adaption. It is a very simple game to understand and play. Choose up to 10 numbers from a possible 80 available and haul in prizes of up to 10,000 times your bet by matching them with the numbers drawn by the machine.
How to play Keno Universe at online casinos in Canada?
To play Keno Universe at online casinos in Canada you need to join EGT powered online casino like Bitstarz or others.
You can play Keno Universe for free or with real money
For real money Keno Universe game play make a deposit in real CAD or BTC
Now grab the welcome bonus at online casinos and head to game lobby to play the game.
EGT's version of Keno Universe provides an attractive interface, set in a predominantly green colour with gold trims. The numbers are big and bold, and all displays are neatly set out and easy to read.
If you turn the sound on, EGT has involved a few generic casino-like sounds. Engage in every activity from the clicking on number choices to the rollout of the balls to the awarding of wins – each sound effect is a welcome addition.
The added ball shoot and number selection is a subtle effect and makes you feel like you are watching a live lotto draw.
Wagers and Bets for Keno Universe
There are five different bet levels, where between 1 and 10 credits can be wagered per round. These wagers can also be doubled up at any time. Place your wager and click 'Start' to get the numbers rolling. Once the 20 winning numbers have been rolled, the corresponding positions on the number grid will turn red. Should any correspond with any of your numbers, the position will flash on the grid. To see your win amount, glance across to the 'win' window, to the left of the screen.
Wins are made by selecting between 2 and 10 numbers. For maximum gains, select the maximum amounts. Of course, the odds are raised as you increase the combination.
While the Keno Universe display is more attractive than many of the other games out there, it is played along with the same guidelines of other classic versions.
One bonus feature would be the random quick selection process. If you do not want to choose your own numbers, the machine can randomly select them for you.
Note that at the time of writing this post Keno Universe was available only on PC or laptop to play. The mobile version is yet to come.
Keno Universe offers an 'easy on the eyes' interface that is easy to navigate and understand. Should you want to get accustomed to the gameplay before real bets are placed, play it for free and experiment with the controls.
This Keno variance is very low, which means that you can expect many smaller wins, while you play.
About EGT
Euro Games Technology, better known as EGT, was established in 2002 and has its headquarters in the capital of Bulgaria, Sofia. The company is most known for their solutions land and online casinos.
Most of EGT games are slot machines, with the most popular being titles like 40 Super Hot, Burning Hot, 20 Super Hot or Flaming Hot. However, the company has also created some roulette, video poker, and keno games.
All online games created by EGT Interactive support a feature called Jackpot Cards. This feature consists of four mystery jackpots. Each of them is illustrated by a different playing card suit (Clubs, Diamonds, Hearts and Spades), which is where the feature's name comes from.
All four jackpot levels are progressive and therefore increase in size until they're won by someone. The jackpot round can be triggered randomly after any single game round is finished, and the player is guaranteed to win one of the four jackpots. The jackpot round consists of 12 cards the player has to pick from until three cards of the same suit are selected. The player is then awarded the corresponding jackpot, which is credited directly to their casino account.
Any qualifying real-money bet can trigger the jackpot round, however, the higher the base game bet, the higher the chance of triggering it.