What is Rat-A-Keno and Where to Play this Game?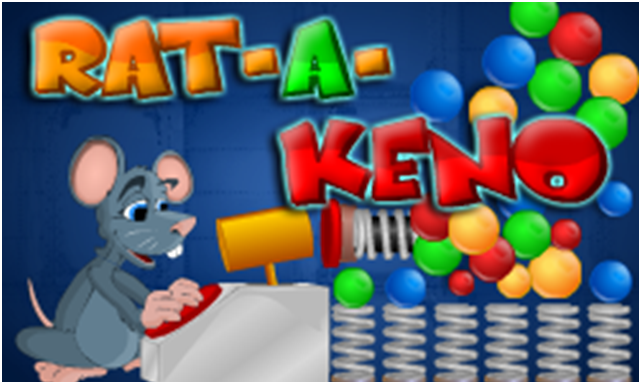 Rat -a -Keno is a video keno game played at online casinos and is brought to you by Visionary iGaming. It is a fast paced keno game with a lot of different betting options. There are 80 possible numbers and 20 of them will be drawn when you play the game. You may choose anywhere from 1-15 numbers that you think will be drawn. The payout will depend upon how many of them get hit. The more numbers you pick, the more that will be needed to match to win.
How to play Rat-a-Keno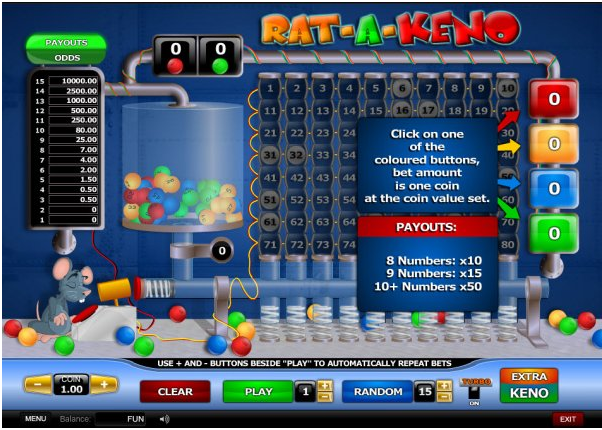 To play Rat- a- Keno you have to first select the online casino that offers this game.
Then choose a coin size from 1,00 to 10,00 to bet each game
Now choose from one to fifteen numbers.
Play one game at a time or use the +/- buttons to play up to 99 games with your chosen bet. Before the draw you can toggle the Turbo bet switch for faster game play.
Additional side bets are possible by clicking extra keno. Payouts will be listed for this bet and is done on smaller sets of numbers on the card.
Note that choosing one number and having it drawn pays 35:1.
Choosing all 15 pays ten thousand for every unit bet.
To let the game choose your numbers at random use the +/- buttons to determine how many numbers and click random to have them chosen. Click the Random button as many times as you like until you are satisfied with the numbers.
As you are preparing to bet in online Ra-a-Keno, you might want to consider placing an "Extra Keno" special bet. Press the "Extra Keno" button and you'll have the option to select from one of the color coded rows on the screen.
The online Rat-A-Keno "Extra Keno" wager is one coin, the same size as your initial bet, and you are betting that your selected row will have more than eight of the distributed game balls.
Get more than 10 balls to line up on your two selected lines in Rat-A-Keno and you could get 50x your special bet!
Where to play Rat-a-keno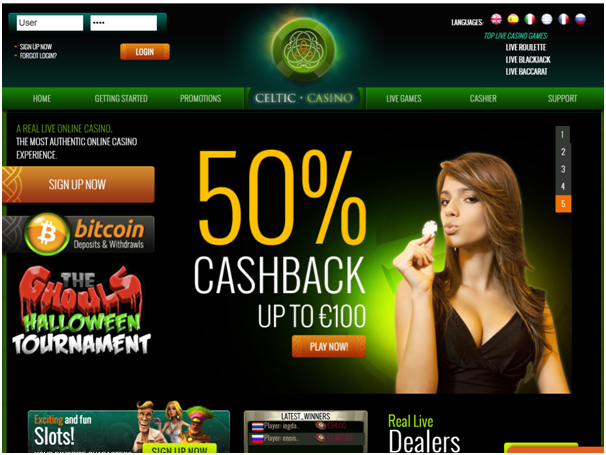 Rat-a- keno can be played at online casinos of repute that accept Canadian players. You can play at Celtic Casino with Bitcoins or CAD; play at Fairway casino with Bitcoins; play at 7 reels casino and many other such casinos. Remember many online casinos offer great welcome bonuses in CAD and few casinos accept payment in other currency other than your own home currency. So better ask the customer support at these reputed online casinos before making any deposit to play Keno with real money.