Where to play Keno in Kamloops Canada?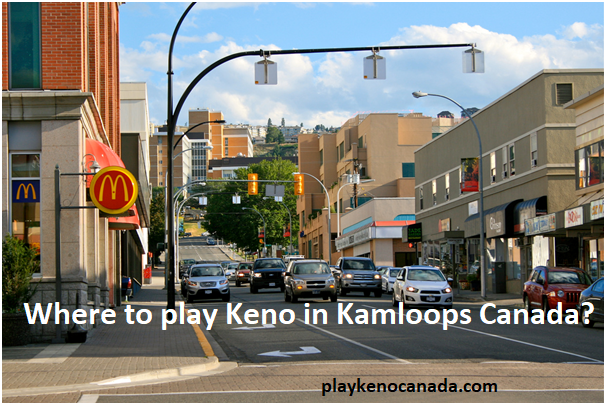 Canadians love Keno games and always are on the hunt to find where to play Keno. As this game of chance is easy to play with not much of skill required or cost there are various ways and places to play Keno in Canada. Kamloops is a city in south-central British Columbia, Canada, at the confluence of the two branches of the Thompson River near Kamloops Lake. This city is known as  the Tournament Capital of Canada and hosts over 100 tournaments each year at world class sports facilities such as the Tournament Capital Centre, Kamloops Bike Ranch, and Tournament Capital Ranch. As an additional fact Kamloops was British Columbia's first city to become a Bee City in 2016 as numerous organisations in the community are actively protecting and creating bumble bee habitats in the city. Besides the regular Keno lottery game offered by the BCLC lotto at Kamloops, you can also play Keno at some of the best places in the area. Here pick your choice of place to play Keno and make some wins along with loads of fun.
Play Keno at Cascades Casino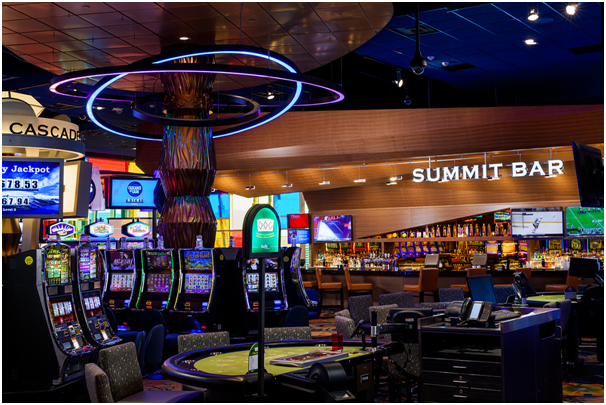 Cascades Casino is Kamloops newest gaming facility or casino providing you games, entertainment, and much more to spend your time with friends and family. Cascades Casino offers hundreds of the newest and most exciting gaming tables and slot machines. Also peek in for live entertainment each weekend at Cascades. The gaming floor features 500 slot machines and 20 table games, complete with a Poker Room and Salon Privé which is located on the second floor. The faceted Summit Bar includes a raised entertainment stage and patio.
The exciting slot machines range from 1¢ to $5. The most popular slot games include Bonus Times, Game Kings featuring variations of Keno, Poker, and more. Also find popular slots like Zeus, Phone Tag, Rich Girl, Majestic Sea, Wicked Winnings II and many more.
There most sought game besides keno is B.C. Gold Progressive. B.C. Gold is a bank of 2¢ slot machines that include a province-wide progressive jackpot that guarantees to award a minimum of $100,000 to a lucky random winner before the meter reaches $200,000!!
In fact, B.C. Gold has four levels of mystery progressive jackpots:
Gold: A province-wide progressive jackpot guaranteed to randomly award a lucky winner between $100,000 and $200,000 at a Casino in British Columbia.
Silver: A province-wide progressive jackpot guaranteed to randomly award a lucky winner between $500 and $1,500 at a Casino in British Columbia.
Nickel: A site progressive jackpot guaranteed to randomly award a lucky Cascades Casino Kamloops player up to $50.
Copper: A site progressive jackpot guaranteed to randomly award a lucky Cascades Casino Kamloops player up to $25.
There are exciting bonus offers too at this casino to grab. Simply visit the casino at 1555 Versatile Drive, Kamloops, British Columbia V1S 1W7. Call at Phone: (250) 372-3336 for more details.
Play Keno at Fox n Hound Pub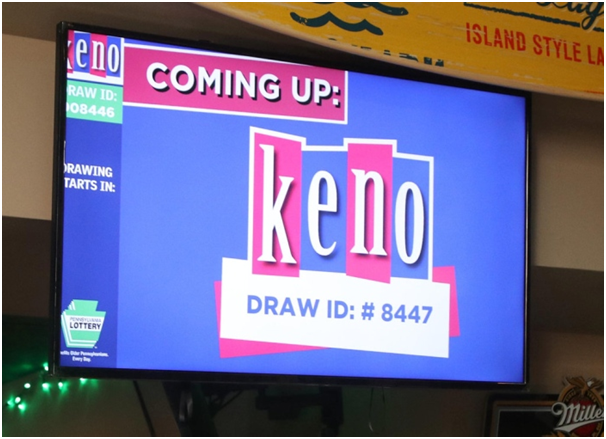 This is a great place to play Keno as well as enjoy drinks and food specials at this pub. Every Wednesday night, your Tremendous Trivia quizmistress Jennifer hosts a wildly entertaining evening of trivia, Name That Tune, mini-games, laughter, fun and Prizes! Get a group of family or friends together to challenge the others and claim trivial supremacy.  The Fox'N Hounds Pub has a 12-dollar pizza and beer special on Wednesdays and Happy Hour from 9:00 until closing. Trivia is free to play, and there are prizes for the cleverest and most enthusiastic teams. Make Tremendous Trivia at Fox'N Hounds a part of your social routine each week!
Visit this pub to play Keno or take part in their happy hours at 20-945 West Columbia Street, Kamloops, BC, V2C 1L5. Call Phone: 250-374-9425 for more details.
Play Keno at BCLC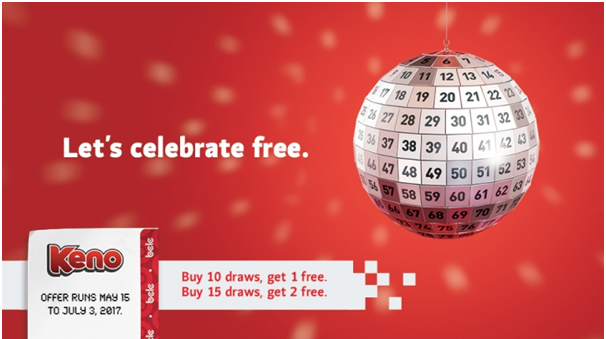 BCLC is the lottery provider in Kamloops so visit any nearest retailer to play Keno game here. Keno lottery draws every 3:30 minutes, Buy your tickets from your favourite lottery retailer, bar or pub, or online at PlayNow.com. When you get the Keno ticket simply choose how many numbers between 1-80 you want to play per draw (up to 10). Select the numbers yourself or choose a Quick Pick Decide how many consecutive plays (up to 99) and Set your wager – $1, $2, $5 or $10 per draw.
Say "Yes" to the Keno Bonus for the chance to multiply your winnings by 1.5, 2, 5, 7, or 10 times. When you add Keno Bonus, the cost of your ticket doubles. The maximum ticket cost is $200 when playing Keno. You can win prizes up to $200,000 in this Keno game.
Play Keno at Bailey's Pub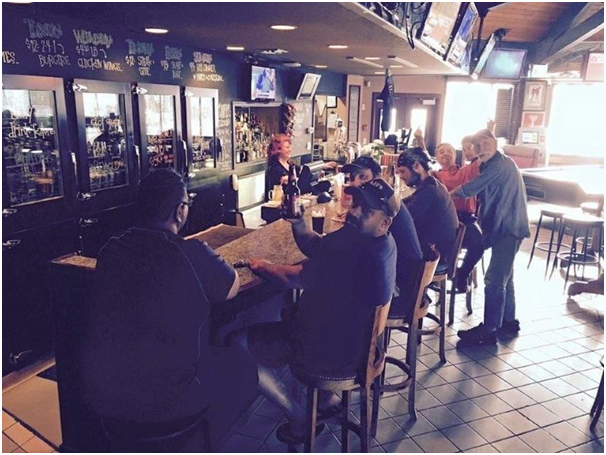 The other best place to play Keno in Kamlpoops is Bailey's Pub that offers neighborhood pub atmosphere with good food made-from-scratch, and great service with a variety of entertainment including karaoke, trivia contests, live comedy, and music. Also enjoy beer, wine and spirits with family and friends. Sunday is Fun Day at Bailey's Pub to enjoy the big game, or take advantage of free pool games and poker. 
Visit for some Keno adventure at 1050 8th Street Kamloops BC V2B2X8 or call phone 2503763193  for more details.
The other way to play Keno at Kamloops is right at your home. Just join any Canadian friendly online casino with your cell phone or PC or tablet and play Keno in real CAD. Awesome!