Where to Play Live Dealer Keno in Canada?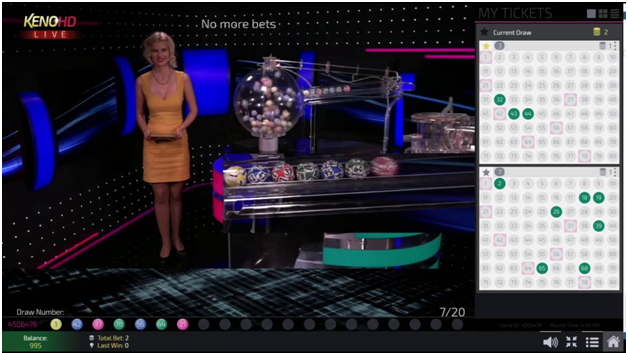 Live Dealer Keno is exciting to play at online casinos with various bonus offers. At live dealer keno games you have to select random numbers in the game of keno. Keno holds an incredibly high house edge and is mainly based on chance with absolutely no skill involved that can alter the outcome or odds in any way. 
A typical game of live keno will consist of a paytable, a keno card, and a selection of buttons. The numbers ranging from 1 through to 80 are available above the control panel, and above the range of numbers will usually be the live HD feed with a live dealer standing next to the ball machine. While every live keno game might be slightly different, all of them will feature these common elements.
Keno Card: The keno card is basically a massive grid of numbers, much like a lottery card, with numbers starting at 1 and ending at 80. A typical live keno game will display the numbers in eight rows and each row will contain 10 numbers.
Pay Table: The paytable will indicate the payout you will receive for the number of catches you make. In Live Keno, you won't necessarily be paid for catching more numbers. Instead, you will receive a higher payout if the percentage of numbers you catch are high. For instance, catching 7 out of 7 selected numbers can net you a decent 1,800 times your total wager, but catching 7 out of 14 numbers might only net you 3 times your total bet.
Quick Pick: Instead of selecting the numbers on your own, one by one, you can select the Quick Pick option to have the system automatically pick the numbers for you. This is basically the same as the Quick Pick feature in most lotteries.
Now that you understand the layout, you simply need to select your desired numbers. Most Live Casinos will allow you to pick between 1 and 15 numbers from the 80 numbers that are displayed on the screen. How many numbers you decide to choose is completely up to you. You need to note that greater the percentage of numbers you ultimately catch, the higher the payout rate will become. As you select your numbers, the paytable will automatically be updated with two different columns consisting of payout and hits. Combined, the paytable will indicate how much money you will win if you catch a certain amount of numbers. For instance, if the paytable indicates 6/900, you will receive a payout of 900 times your total bet if you manage to catch 6 numbers.
Winning at Live Keno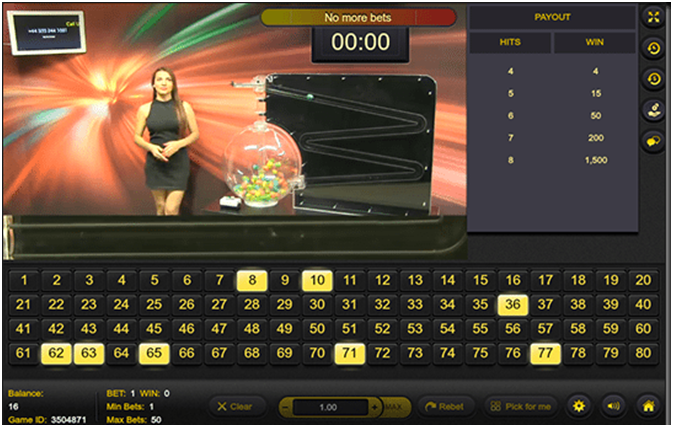 Many punters enjoy live keno games and are adamant to winning Keno. That's because winning at a game of Keno, lures players more to massive jackpots. The pro keno players helps their experience and understanding in winning these gigantic jackpots. Many keno games have decent payouts which players feel nice to win at live keno.
Experts believe that winning at live keno does happen more often than you think, especially if you decide to play it smart.
Here are few tips at winning at live Keno game
First find an online casino where you can play the game for fun and practice it before indulging real money to it.
With practice you understand about the game and how it is played. You form a set skill or strategy with practice and before playing for real money you will get the chance to optimize your odds as well. Playing for fun is a great way to develop and perfect your skills. In addition, you can also check if your approach works and if it will pay off in the long-term.
The next tip is only pick 6 or 7 numbers and preferably consecutive numbers if possible.
Also picking too many numbers will not improve your chances of catching a win while playing live keno. Experts strongly recommend that you avoid picking more than 10 numbers, as the odds of winning will also decrease the fewer numbers you pick. Thus you can pick up to 6 different numbers for optimal play and ensure they are consecutive numbers that are known to present themselves quite often. Note that that the numbers are inter-connected, rolling in cycles as well as patterns.
Stick to your chosen numbers and select numbers that haven't been presented in a while.
Whether you decide on your favourite numbers or perhaps lucky numbers, it's paramount that you stick with them to further optimize your chances of striking a huge jackpot while playing live keno. Another brilliant approach is to select numbers that haven't been presented, or those that haven't featured for quite some time as these can also generate some fantastic results in the long-term.
Utilise the 'Round Robin' approach in live keno games with multiple cards. This strategy for winning is best used when playing 20-card keno or live keno. It basically involves rotating a set amount of numbers to form a new winning combination on every card. You need to select six sets of numbers, and each set will consist of 2 or 3 numbers. You will then need to label each set as set 1, set 2, set 3, and so on. Every card you play will then need to consist of 3 sets of numbers that have been created by you. Utilising the round robin approach, you can then start creating every card by taking all six sets of numbers and combining them. This is achieved by generating every combination of 3 from the 6 possible.
Best Canadian casino to play Live Keno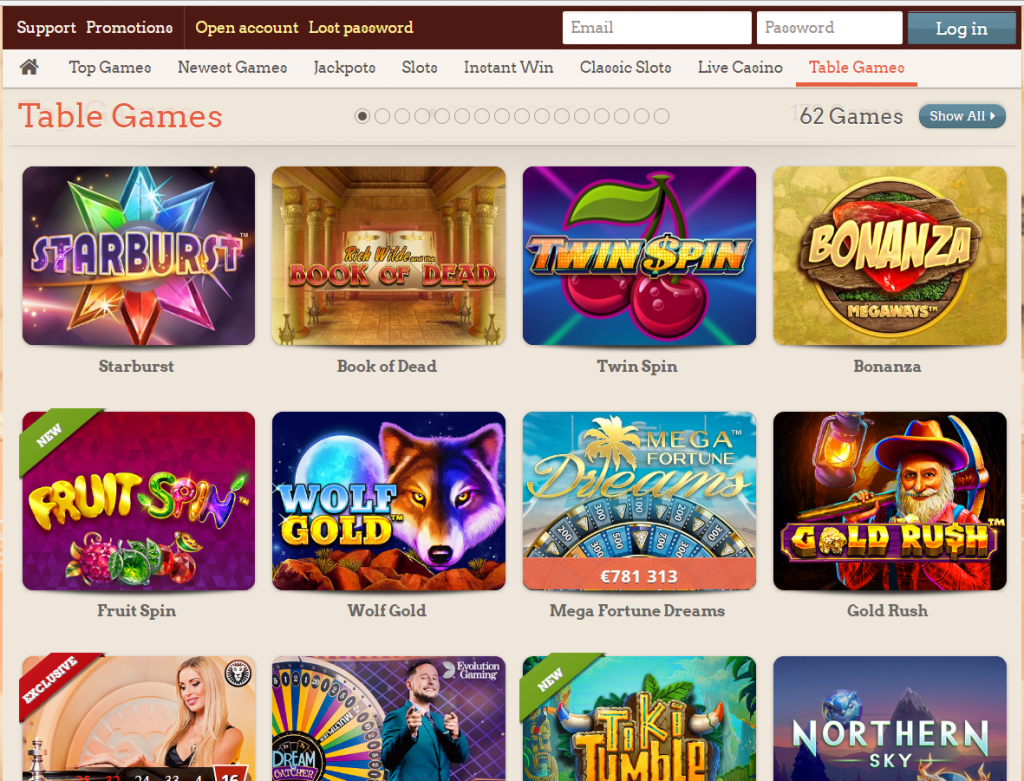 What we consider best Canadian casino to play live keno is Leo Vegas Casino. Leo Vegas Live Casino is one of the top choices of punters across the globe, not only because it's powered by multiple software providers, but also due to their wide range of stakes, catering to both high rollers and newcomers alike. Also their wide range of different live casino games with live keno being one of them. The live keno offered by LeoVegas is supplied by Ezugi and provides a truly sensational HD experience with high-quality graphics and easy to navigate controls.
Another best Canadian casino to play Live Keno is William Hill. Here the live keno is supplied by both Playtech and Evolution Gaming software providers and much like LeoVegas Casino, the game is presented in full HD graphics with a great selection of low and high stakes ranging from a minimum of $1 and peaking at a maximum of $50. Each round gives players more than enough time to make their wagers and interacting with the dealers is certainly a bonus.