Atlantic Keno. Play and Win This Lottery Game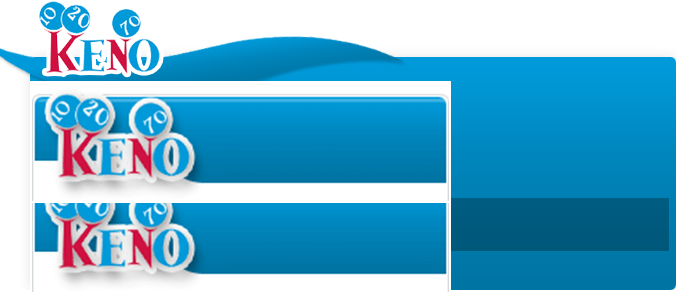 Atlantic Keno is a lottery game brought to you by Atlantic Lottery. This lottery gaming company started way back in 1976 and offers  lottery games on behalf of the governments of Nova Scotia, New Brunswick, Newfoundland and Labrador and Prince Edward Island.  Besides Keno it also offers online bingo, sports wagering and other games to enjoy and has more than 90,000 big and small wins every day where 100% of its profits go back into communities services and help to make Atlantic Canada a better place to live in.
How to play Atlantic Keno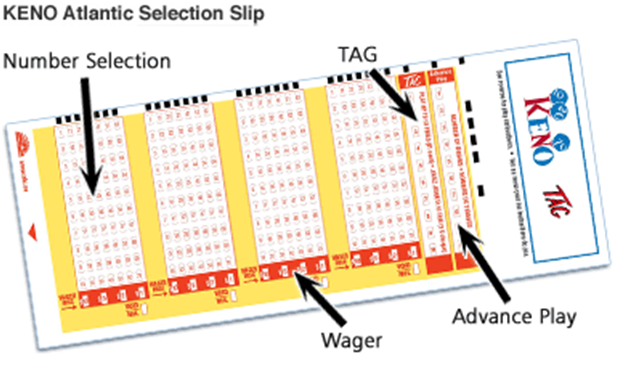 All you need is to visit any lottery retailer near to you and ask for  a KENO Atlantic selection slip. The selection slip contains 70 numbers to choose from.
Now decide how many numbers you wish to play. Select from two numbers (a 2 SPOT) to 10 numbers (a 10 SPOT). To chose your numbers, mark through them with a pen or pencil or you can ask for Insta Pik and the numbers will be randomly computer-generated for you.
For each set of numbers you choose, pick the amount you wish to wager: $1, $2, $5 or $10. Ask for a $2 "Hi-Lo" ticket and numbers for both a 2 SPOT and a 10 SPOT will be selected for you on one transaction.
If you want another chance to win then play TAG For an additional $1, you can add TAG to your ticket. You can play TAG up to 10 times on each ticket.
You can purchase for future draws by marking the appropriate Advance Play box on the slip. You can play from 2 up to 10 consecutive draws.
How to win Atlantic Keno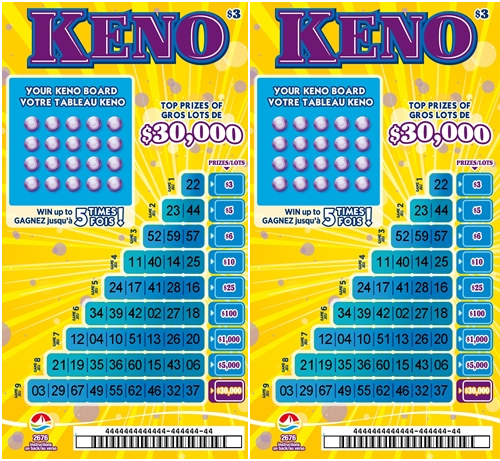 Every night, at approximately 11:29:59 p.m. Atlantic time, Atlantic Lottery will draw 20 KENO Atlantic numbers at random using a ball machine.
You win when you match all or some of the numbers you've selected in your SPOT.
Your prize depends on how much you've wagered and how many numbers you've selected and matched correctly.  On each draw date, ALC will cause 20 numbers to be drawn at random from among all numbers 1 to 70.
How to claim the prize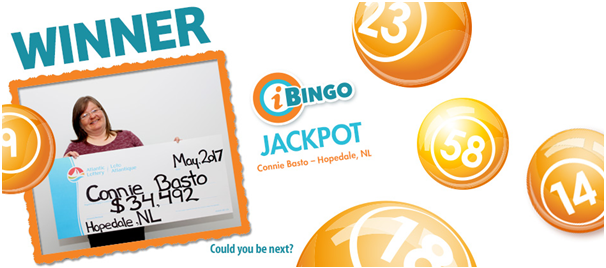 If you think you have won the Keno lottery then as a first step what you need is to sign the ticket.
Atlantic Lottery (AL) requires that all tickets (except Breakopen) be signed before they can be validated. By signing your ticket, you are protecting your potential winnings from being claimed by anyone else.
Then verify the numbers on your ticket with the winning numbers for that draw date. You can find winning numbers in a variety of different locations including:
Online at the Atlantic Lottery (AL) website at alc.ca
In most newspapers across the Atlantic region
Or by phone by calling at 1-800-561-3942.
From your cell phone by downloading the Atlantic Lottery Mobile App in the App Store
If your ticket is a winner of up to $250, it can be redeemed at most lottery retail locations.
If your ticket is a winner of up to $9,999, it can be redeemed at a branch of the Bank of Nova Scotia (Scotiabank) in Atlantic Canada, or in person at Atlantic Lottery's Head Office in Moncton, NB.
If your ticket is a winner of $10,000 or more, your next step is to contact Atlantic Lottery at 1-800-561-3942 for more information and to make arrangements to claim your Major Prize!
You may choose to visit the Atlantic Lottery Head Office in Moncton, NB, or one of Regional Offices in Dartmouth, NS or St. John's, NL. Let  Customer Care Rep of the lottery know which works best for you, and they will give you all the information you need to claim your winnings.
For prizes of $10,000 and more, the player receipt will say "Claim Centrally" which means you should present your ticket to an AL office. The player receipt will also say "Complete Claim Form" and it will also show the amount of the win. You will be asked to sign and complete the back of the ticket, if you have not already done this.
Also require to submit a photocopy of government-issued photo ID (a driver's licence or passport for example).
You can contact AL at 1-800-561-3942 for information about how to claim the above prizes.
For more information check this document here
Or contact the Atlantic Lottery Head Office PO Box 5500  922 Main  Moncton, N.B.  E1C 8W6; Atlantic Lottery Nova Scotia Office 7 Mellor Ave Dartmouth, N.S.  B3B 1W2; Atlantic Lottery Newfoundland Office 30 Hallett Crescent St. John's, Nfld & Lab. A1B 4C5