Atlantic Keno- Experience Keno Like Never Before
Atlantic Keno is a lottery game brought to you by Atlantic Lottery. This lottery gaming company started way back in 1976 and offers lottery games on behalf of the governments of Nova Scotia, New Brunswick, Newfoundland and Labrador and Prince Edward Island.  Besides Keno, it also offers online bingo, sports wagering and other games to enjoy and has more than 90,000 big and small wins every day where 100% of its profits go back into communities services and help to make Atlantic Canada a better place to live in.
Table of Contents
How to play Atlantic Keno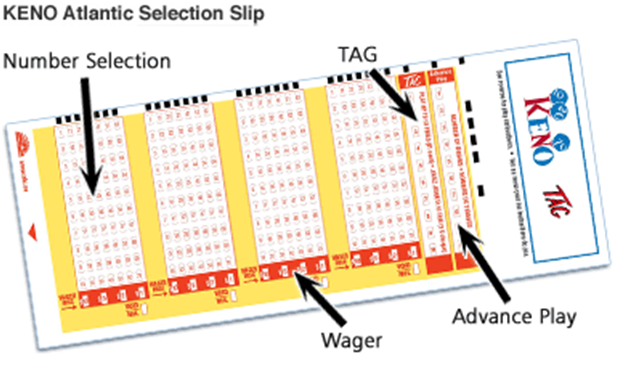 All you need is to visit any lottery retailer near to you and ask for a KENO Atlantic selection slip. The selection slip contains 70 numbers to choose from.
Now decide how many numbers you wish to play. Select from two numbers (a 2 SPOT) to 10 numbers (a 10 SPOT). To choose your numbers, mark through them with a pen or pencil or you can ask for Insta Pik and the numbers will be randomly computer-generated for you.
For each set of numbers you choose, pick the amount you wish to wager: $1, $2, $5 or $10. Ask for a $2 "Hi-Lo" ticket and numbers for both a 2 SPOT and a 10 SPOT will be selected for you on one transaction.
If you want another chance to win then play TAG For an additional $1, you can add TAG to your ticket. You can play TAG up to 10 times on each ticket.
You can purchase for future draws by marking the appropriate Advance Play box on the slip. You can play from 2 up to 10 consecutive draws.
How to win Atlantic Keno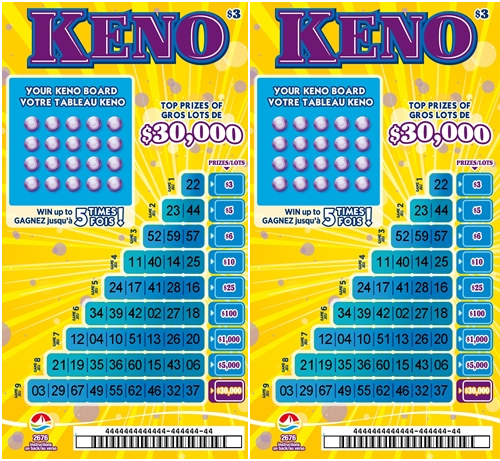 Every night, at approximately 11:29:59 p.m. Atlantic time, Atlantic Lottery will draw 20 KENO Atlantic numbers at random using a ball machine.
You win when you match all or some of the numbers you've selected in your SPOT.
Your prize depends on how much you've wagered and how many numbers you've selected and matched correctly. On each draw date, ALC will cause 20 numbers to be drawn at random from among all numbers 1 to 70.
Strategies that can help you win Atlantic Keno
Gamble only the hottest numbers
Remember, you require to achieve only half of the 20 numbers drawn to collect 10 to successfully win the lottery. You need to repeat hits as well as the numbers out of one game since they are the ones that are responsible for around half of the winning numbers drawn. This implies the numbers that are cyclical from the previous batch of drawings and also the numbers are drawn one game prior to that hand. If a lottery has already got three hits in a row make sure you do not repeat that lottery number. Two important elements in the "Advantage Gold" software for lotto strategy give a massive impetus for people to target specific lotto numbers and eliminate the rest. Another helpful software is "The Multiple Hit Pattern Chart" which determines the numbers that can majorly hit two drawings in a row and the repeat hits that are excusable. Last but not least, "The Skip and Hit Chart" determines just the numbers that hit generally after dodging one game from your group".
Be wary of the best timing for assured hottest numbers
When it comes to the 10-20-70 game, five numbers, generally, are reformed and repeated from the previous drawing. When you see a few drawings having less than five repeat hits, you can expect the next drawing or two to will have a much bigger average number than that of the repeat hits.
This can be taken as quite the Short Term Bias Tracker as you are taking into account just the last two drawings. This is because you are expecting to observe an instant Trend Reversal when the Bias portrays a below-average number of repeating hits. At least nine of the winning numbers are either repetitive hits or just the numbers out for one game. Following that, 11 of the winning numbers drawn are considered to be either repeated hits or the numbers out of either one or two games. This game does not require you to play daily. After this, all you need to do is wait for either one or two drawings that take less than 9 winning numbers out at the expense of two games or fewer as consequently, the next two drawings will create more of those than the average. This will make the competition quite easier to win.
The perfect timing to play a long shot number
As 29 percent of all the keno numbers are drawn every game, you don't actually observe much longer skip periods alternating between the wins. The highest losing streak for any designated keno number was short of forty games. When it comes to the winning part of the game, in the history of the game of 10-20-80 keno, there have ever been only eight times a number skipped greater than 30 drawings without any kind of win. If there is a number our more than 30 drawings make sure that you do play that number. There is a high chance of probability on your side. A number that has skipped more than 10 games in keno is recognized as a long shot number. The numbers that are absent for 10+ games only account for 4% of the winning numbers held out.
Capitalize on the Odd/Even advantage
You need to balance the deck with an equal integration of odd and even numbers. Greater than half viz 58%, of all the drawings, have a comparatively even distribution of 10 Odd/10 Even or 11 Odd/9 Even or 9 Odd/11 Even. Never has there been a drawing wherein all the even or the odd numbers have occurred simultaneously. The software called "Odd/Even Bias Tracker" in Advantage Gold allows you to know the frequency of playing either the Odd or the Even numbers more.
Make sure to get the High/Low advantage correct
In this game, half of the numbers must be picked from the Low Numbers (1 to 40) while the rest are from the High Numbers (41 to 80). Since more than half the numbers have a comparatively equal spreading of the 10 Low/10 High or 11 Low/9 High or 9 Low/11 High, there has never been a case of equal distribution of Low and High numbers combined occurred in the history of the game. Just like the one above, the "Low/High Bias Tracker" will fill you in on whether to play more High or Low numbers in the following drawing.
How to claim the prize
If you think you have won the Keno lottery then as a first step what you need is to sign the ticket.
Atlantic Lottery (AL) requires that all tickets (except Breakopen) be signed before they can be validated. By signing your ticket, you are protecting your potential winnings from being claimed by anyone else.
Then verify the numbers on your ticket with the winning numbers for that draw date. You can find winning numbers in a variety of different locations including:
If your ticket is a winner of up to $250, it can be redeemed at most lottery retail locations.
If your ticket is a winner of up to $9,999, it can be redeemed at a branch of the Bank of Nova Scotia (Scotiabank) in Atlantic Canada, or in person at Atlantic Lottery's Head Office in Moncton, NB.
If your ticket is a winner of $10,000 or more, your next step is to contact Atlantic Lottery at 1-800-561-3942 for more information and to make arrangements to claim your Major Prize!
You may choose to visit the Atlantic Lottery Head Office in Moncton, NB, or one of the Regional Offices in Dartmouth, NS or St. John's, NL. Let the Customer Care Rep of the lottery know which works best for you, and they will give you all the information you need to claim your winnings.
For prizes of $10,000 and more, the player receipt will say "Claim Centrally" which means you should present your ticket to an AL office. The player receipt will also say "Complete Claim Form" and it will also show the amount of the win. You will be asked to sign and complete the back of the ticket if you have not already done this.
Also, require to submit a photocopy of a government-issued photo ID (a driver's licence or passport for example).
You can contact AL at 1-800-561-3942 for information about how to claim the above prizes.
For more information check this document here
Or contact the Atlantic Lottery Head Office PO Box 5500  922 Main  Moncton, N.B.  E1C 8W6; Atlantic Lottery Nova Scotia Office 7 Mellor Ave Dartmouth, N.S.  B3B 1W2; Atlantic Lottery Newfoundland Office 30 Hallett Crescent St. John's, Nfld & Lab. A1B 4C5
Conclusion
This is everything that Atlantic Keno has to offer you.