How Can Canadians Buy Powerball Lottery Tickets?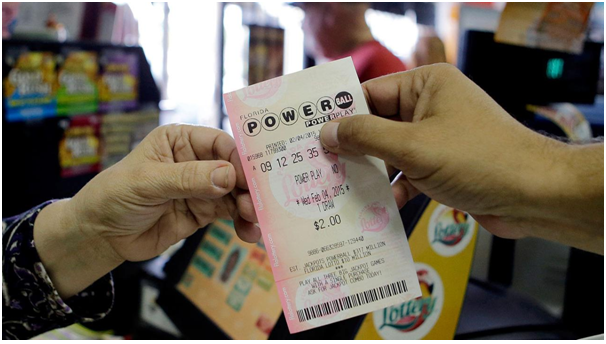 Canadians are just crazy when it comes to playing the lottery, especially the Powerball states lottery. Thousands of Canadians look forward to buying US power ball tickets and playing for the Powerball jackpot which reaches billions of dollars. Last year on Saturday 27 February 2016 a man from Quebec in Canada won $1 million in the US Powerball, as he had won the second prize in the US Powerball from Canada.
Table of Contents
But most of you wish to know how Canadians can buy Powerball lottery tickets. The only way to legally purchase a Powerball ticket is from a licenced retailer or a reputed website online. So while you don't have to be American to win, you have to be in the U.S. to buy your ticket. There are online operators who claim to buy tickets on your behalf, but Powerball warns against these unregulated services. Here are answers to some of the questions that will make you understand things better if you wish to play Powerball.
Where to buy Powerball lottery tickets?
So for buying Powerball tickets you need to go down to the Canadian US borders be it North Dakota, Montana, Minnesota or wherever across the border. An obscure U.S. law could cause some problems for any potential winner in Canada. They would have to go to the lottery office in the Powerball states they bought the ticket to claim the prize, but a law bans importing or bringing into the U.S., lottery tickets that have not been printed in Canada.
In the US, Powerball tickets can be purchased in Arizona, Arkansas, California, Connecticut, Colorado, Delaware, Georgia, Idaho, Illinois, Indiana, Iowa, Kansas, Kentucky, Louisiana, Maine, Maryland, Massachusetts, Michigan, Missouri, Montana, Nebraska, New Hampshire, New Jersey, New York, North Dakota, Ohio, Oklahoma, Oregon, Pennsylvania, Puerto Rico, Rhode Island, South Carolina, South Dakota, Tennessee, Texas, US Virgin Islands, Vermont, Washington, West Virginia, Wisconsin, and Wyoming.
There are several media reports of people who went to the U.S. to buy Powerball tickets, being warned by U.S. border guards as they head back home, that they won't be able to bring the ticket back into the U.S.
Also, Powerball tickets can't be bought online by Canadians. A person would have to be a state resident to buy tickets online there.
Some lottery websites also legally sell the ticket of Powerball online, but only to persons within their own state. No one can sell lottery tickets by mail or the Internet across state lines or the U.S. national border.
If a Canadian did win, they would also have to give up a big chunk of the jackpot to taxes at a bit higher rate (for non-U.S. residents), at about 30 percent withholding, rather than at the federal which is 25 percent. Also, keep in mind that winning is a very big 'if.' The odds are one in 292.2 million.
Can you play Powerball online?
Though it is not advised legally to play online many players take chances with an online ticket. One website thelotter.com uses local agents to buy a lottery ticket from inside the U.S. on your behalf. The website charges customers a transaction fee and in return, they receive a scan of any ticket purchased before the draw.
US jackpots start at $40,000,000 and can reach high in billions of US dollars. All you need is to choose five main numbers from 1-69 and one Powerball number from 1-26 to enter this draw on Wednesdays and Saturdays.
What is Powerball and how it is played?
Powerball is an American lottery game sold in 47 jurisdictions as a shared jackpot game. It is coordinated by the Multi-State Lottery Association (MUSL), a non-profit organization formed by an agreement with lotteries. You can play Powerball by selecting five main numbers from 1-69 and a single Power Ball additional number from a guess range of 1-26. Select your numbers for the next Powerball draw with quick pick, manual selection, or your saved lucky numbers that are your choice.
Powerball offers an optional multiplier known as the Power Play, which multiplies the seven bottom prize divisions by 2, 3, 4, 5 or 10 times, depending on the draw and jackpot size. Matching five main numbers and the Power Play still makes you a multi-millionaire by doubling Powerball's second-place prize to a staggering $2,000,000! To add the multiplier, simply check the Power Play box when you buy your Powerball tickets online.
How to Claim US Powerball Lottery Prizes at theLotter online?
Win with theLotter and receive automated win notifications via email or SMS. Powerball prizes from division four down will go straight into your secure online account soon after the results are published. If you win a larger bonus or an 8 or 9-figure jackpot, you will be invited to collect your prize in person in the US with a flight paid for by theLotter. All Powerball wins are subject to state and federal taxes.
Winning the USA Powerball
Powerball tickets cost $2 USD each and sales cut-offs are generally 59 minutes before the draw, with some states enforcing earlier cut-off times. In order to win the Powerball Jackpot, you must match all 5 white balls in any order AND the red Powerball (there are 69 white balls and 26 red balls). The second prize of $1 million USD is won by matching all 5 white balls in any order, without the red Powerball. Wins are taxed at differing rates depending on residency and state laws.
The US Powerball historic jackpots include $1.586 billion won in January 2016, $590.5 million won by a single winner in May 2013, $587.5 million won by two winning tickets in November 2012, a $564 million jackpot divided among three winners on February 11th, 2015, a $448.4 million prize in August 2013 divided among three winning tickets – one of them belonging to 16 New Jersey co-workers, $400 million won by a sole winner in September 2013, $365 million shared by eight coworkers in February 2006 and a prize of $340 million won in October 2005.
What time is the Powerball drawing?
Powerball drawings are held Wednesdays and Saturdays at 10:59 p.m. Eastern time. The official cut-off time for ticket sales is 10 pm ET; some jurisdictions cut sales earlier. The drawings usually are held at the Florida Lottery's high-tech studio in Tallahassee. Before, the drawings were held at Universal Studios in Orlando (prior to 2009, its drawings usually were held in Iowa.) On the night of each drawing, there are 6 pre-recorded draws: four "test" drawings, then the actual drawing, followed by a "post-test" draw. Some drawings were held away from headquarters to promote the game's expansion to a new jurisdiction. The results of drawings are not official until they are audited by the accounting firm Harvey, Covington and Thomas, LLC
Powerball Winning Numbers
Those who dream of winning the lottery are up against enormous odds. Chances of having the Powerball Winning Numbers are one in 292.2 million, according to the Multi-State Lottery Association, which runs the game.
As a comparison, the odds of being struck by lightning are one in 1.19 million, meaning it's about 246 times more likely than winning the Powerball jackpot. If you are interested in finding the Powerball winning numbers you can look at the Powerball lottery draws.
FAQ
1. Can Canadians buy Powerball lottery tickets?
No, Powerball tickets are not yet available for sale in Canada. The game can only be played in the United States as well as the U.S. Virgin Islands.
2. Is there a way for Canadians to participate in the Powerball lottery?
Yes, Canadians can quite conveniently take part in the Powerball lottery by enrolling in a lottery pool or making use of a lottery concierge service. These services buy the Powerball tickets on behalf of their clients, who then divide the cost as well as the winnings among themselves.
3. Are there any legal issues with Canadians buying Powerball lottery tickets?
It is not at all illegal for Canadians to take part in the Powerball lottery, however, buying lottery tickets from a completely different country might not be in regulation by Canadian laws. In addition to that, collecting all the winnings may also be dependent on a number of taxes and regulations.
4. Are there any risks associated with using a lottery concierge service?
With any sort of service, there is quite a jarring risk of scams or fraud. hence, it is highly incumbent for you to research and pick a renowned concierge service before making use of their services.
5. What are some reputable lottery concierge services that Canadians can use?
To name a few reputable lottery concierge services available for Canadians are The Lotter and PlayUSAlotteries.com. It is quite necessary for you to research and pick a service that is risk-averse and has a decent reputation.
Conclusion
This is everything there is to know about how Canadians can legally buy Powerball Lottery Tickets.