How to check Keno Results in BC Canada?
British Columbia players can win Keno up to $200,000, every 3:30 minutes by matching up to 10 numbers from 20 numbers drawn. With a new draw every 3:30 minutes, you don't have to wait long for the excitement to continue. Keno as a lottery game is the product of BCLC and you can even play at their new online play now casino.
Table of Contents
Buy your tickets from your favourite lottery retailer, bar or pub, or online at the BCLC lotto website. Once you have the ticket either you pick your numbers from 1 to 80. Or play Quick Pick to have random numbers chosen for you. Choose how many consecutive draws you want to play, up to a maximum of 99. Decide how much you want to spend per draw. You can wager $1, $2, $5, or $10 per draw. The total cost of your ticket is the number of consecutive draws that you multiply by the amount you choose to spend per draw. The maximum ticket cost is $100 when playing Keno.
If you want to add Keno Bonus then say "Yes" to Keno Bonus and you could multiply your winnings by 1.5, 2, 5, 7, or 10 times. When you add the Keno Bonus, the cost of your ticket doubles. The maximum ticket price is $200 when playing Keno.
History of BCLC
Incorporated under the provincial Company Act, Business Corporations Act replaces The British Columbia Lottery Corporation (BCLC). s Corporations Act. It is without share capital and has only one shareholder. In Canada, this ownership has given it its name as the "Crown Corporation".
You must also understand the provincial Gaming Control Act which states that the provisions of the Business Corporations Act do not apply to BCLC even if they fall under the provincial company law before understanding the BCLC's corporate structure. It has 9 directors run by the BCLC board set out by GCA. The executive council of the ongoing provincial government elects the members and chairperson.
BCLC is responsible for all the management and conduct of commercial gaming in British Columbia. GCA runs this body which has the ability to:
To conduct and manage gaming in the provinces of Canada and other provinces, enter into agreements with their governments
To develop, operate, and organize gaming either alone or in collaboration with the governments of other provinces on behalf of the province.
Equipment, operational services, computer software, and other gaming-related technology must be supplied by them.
Agree to the gaming-related services.
The rules of lotteries and other games that must be authorized to operate should be determined.
Comply with the GCA's requirements for gaming services.
To allow the federal and provincial governments to offer "lottery schemes", in 1969, the Canadian Criminal Code was amended.
Some facts about WCLC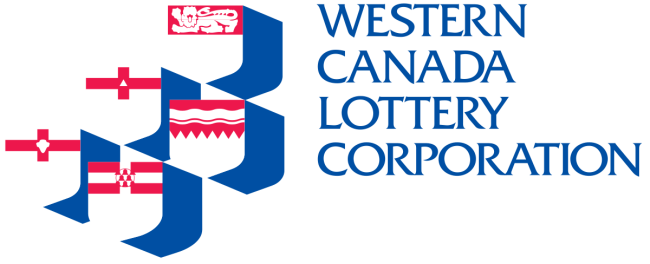 During that time the lottery schemes were the basic traditional lotteries where large cash prizes were won and drawn out with numbered tickets.
In 1974, the Western Canada Lottery (WCLC) was founded by Alberta, Manitoba, and Saskatchewan to operate lotteries on their behalf.
WCLC operated Lotto 6/49 in 1982, which premiered as a nationwide lottery and operated on the behalf of four western provinces.
In 1985, on its behalf under a Crown corporation BCLC, British Columbia decided to administer all the lotteries in the province after 10 years as a WCLC member.
The traditional and regional lotteries for Saskatchewan, Alberta, and Manitoba have been operating under WCLC.
In 1997, BCLC's got responsible for commercial casino and bingo operations across British Columbia that were under further amendments to the Criminal Code.
Charitable Gaming does not fall under the BCLC's mandate even if it is permitted. Canada's first legal online gaming site starts operating in 2004 under the name PlayNow.com. Standard lottery products like 6/49 draw tickets were the initial offerings.
How to check the Keno results?
There are many ways to check the Keno results. Keno Draws takes place every 3:30 minutes, except Tuesday through Sunday from 4:00 a.m. to 4:50 a.m. and Monday from 4:00 a.m. to 6:05 a.m.
The Keno Bonus draw occurs right before each 3:30-minute Keno draw. Keno Bonus will display 1.5x, 2x, 5x, 7x, or 10x. With Keno Bonus, you have the chance to multiply your Keno winnings by 1.5, 2, 5, 7, or 10 times.
Watch the live Keno draw online at the Lotto website or Play now casino to see the Keno Bonus multiplier. You can also see the 20 winning numbers.
Draw results are available by calling toll free number at 1-866-815-0222
Also, you can check the lotto results at BCLC lottery retailers.
If you prefer to check online then visit the lotto website.
Also the BCLC Keno results in you can find in various daily and weekly newspapers of the area.
You can check Keno results with self-serve ticket checker terminals kept at lottery retailer stores.
You can download the BCLC lotto app from app stores for your iOS or Android and check the Keno ticket results and even check Keno winners from the past.
How to win in Keno?
1. Enroll in a KENO playslip with the multiple spots (numbers) you want to experience every game. Pick from numbers 1 to 10 spots.
2. Pick however much you want to bet on every game:  $1, $2, $3, $4, $5, $10 or $20.  More bets and wagers would lead to more wins.
3. Choose the number of games in a row you want to experience: 1, 2, 3, 4, 5, 10 or 20.
4. Tag your numbers ranging from 1 to 80.  Or you can also mark "Quick Pick" and allow the computer arbitrarily to pick your numbers for you.  The quantity of numbers you choose must be similar to the spots you picked to play.  (For example:  If you pick at least "4 spots" in section 1 of the playslip then you need to select 4 numbers in the fourth section.)

Remember:  Always make sure to buy a Quick Pick, you should tell the Retailer how many numbers you would like to have for every game, how many you would want to spend every game, and the amount of games you want to play.
Pick the BONUS MULTIPLIER option for a possibility of increasing your prize. The BONUS MULTIPLIER increases the total ticket cost by two-fold and multiplies any prize claimed by the BONUS MULTIPLIER number chosen for that particular game. The BONUS MULTIPLIER is arbitrarily picked just prior to every drawing.  $1,000,000 is the most prize a game can offer you on any single KENO game ticket along with the BONUS MULTIPLIER, completely unrelated to the amount wagered.
How does Keno Draw to take place?
The Keno drawing system draws only Keno numbers. A primary draw computer and a secondary backup computer generate winning sets of numbers for Keno. BCLC's Kamloops head office conducted and audited the keno draw. Computers got placed in a locked cabinet in a secured room and neither the central computer system nor the Keno drawing system is accessible from an external source.
Both draw computers continuously draw sets of 20 unbiased and unpredictable numbers. At three-and-a-half-minute intervals, the central computer system obtains a set of winning numbers from the primary draw computer. Continuous draws provide an added measure of security, do not require human intervention, and are cost-efficient and energy-smart. This is the standard draw technology for Keno. The software of Keno goes through testing and certification by an independent laboratory to ensure it will generate unbiased and unpredictable numbers for BCLC keno results.
FAQ
1. How can I check the Keno results in BC, Canada?
Swing by the British Columbia Lottery Corporation (BCLC) website to take a gander at the Keno results page if you want to check the Keno results in BC. There are other ways to check the Keno results as well. One of them is to visit a BCLC retailer location or also by contacting the BCLC 's toll-free winning numbers line.
2. Are Keno results posted in real time?
Yes, the Keno results are published in real-time on the famous BCLC website and are also available in-store at the validated lottery retailers in BC.
3. How often are Keno draws held?
Keno draws are accounted for every 3.5 minutes, 7 days a week, 24 hours a day.
4. How long do I have to claim my Keno prize?
There is at least one year starting from the date of the draw to lay claim to your prize and winnings.
5. Can I check my Keno ticket online?
Yes, you can conveniently check your Keno ticket online by accessing the BCLC website and making use of the "Check Your Tickets" feature. You can also cross-check your ticket by paying a visit to a BCLC retailer location or by contacting the BCLC's toll-free winning numbers line.
6. Are the Keno results available on mobile?
Yes, you can access the Keno results that are available on mobile from the BCLC's website as well as the mobile app.
Conclusion
This is how you can check the Keno results in BC Canada.